People Moves
Who's Moving Where In Wealth Management? - Vontobel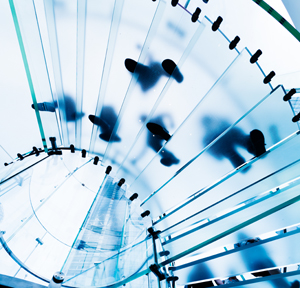 The latest moves in wealth management across Europe and the Middle East.
Vontobel
Vontobel Asset Management, part of Switzerland's Vontobel, has appointed Carl Vermassen to its emerging markets fixed income team as portfolio manager, joining Thierry Larose to manage the Sustainable Emerging Market Local Currency Bond Fund.
Vermassen brings over 25 years of industry experience to the role. He joins Vontobel Asset Management from Degroof Petercam Asset Management in Brussels, where he was portfolio manager of the 5-star Morningstar rated Emerging Market Sustainable Bonds fund, a fund he managed together with Thierry Larose.
Larose, who launched the first sustainable emerging market bond fund in 2013, joined Vontobel in 2018.
Vontobel has operated in the emerging market debt field since 1997. The company's offerings cover five actively managed strategies, including Emerging Markets Corporate Bonds, Emerging Markets Debt in Hard Currency, Sustainable Emerging Markets Debt, Emerging Markets Blend and Eastern European Debt. The emerging market debt team oversees more than $3 billion of assets under management.
Capzanine
Capzanine, a Paris-based asset manager with €2.4 billion ($2.71 billion) of assets under management, has appointed Renaud Tourmente as head of business development. The role is a newly-created one.
The firm, which is based by French conglomerate AXA and founded in 2004, operates four investment strategies.
Tourmente brings 20 years of relevant industry experience, recently at AXA IM where he co-led the global loans and private debt platform. Prior to this, he was at BNP Paribas and WestLB, mostly based in London, where he was head of the Europe, Middle East and Africa corporate and acquisition finance team and general manager of WestLB France. He was also on the boards of the AXA IM Structured Finance platform and of the Loan Market Association in London.