Credit Suisse Reshuffles Asian Private Bank Leaderships
Tom Burroughes, Group Editor , 21 February 2019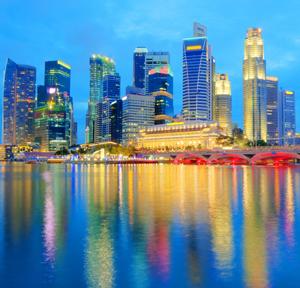 The bank names a new COO for Asia as the predecessor heads to Switzerland after a 12-year stint in Tokyo and Singapore.
One of the top executives for Credit Suisse's private bank in Asia, Christian Huber, is heading to the bank's home country of Switzerland to take up another top role, this publication can confirm.

Huber will join Credit Suisse's Swiss Universal Bank division as the new chief operating officer of the private and wealth management clients business, taking effect from 1 March. He will report to Serge Fehr, head of private wealth management clients at the Swiss Universal Bank, Credit Suisse said in a memo seen by this publication.

Huber, who has been with the bank for two decades, is leaving Asia after having worked in senior roles in Tokyo and Singapore for the past 12 years. Most recently, he was COO of the lender's private banking franchise in Asia. He was also a member of Credit Suisse's central COO/CFO organisation based in Switzerland.

Alain Bernasconi, COO for private banking in South Asia and COO of the Singapore location for private banking, will take up Huber's COO role for Asia. Bernasconi will report to Francois Monnet, head of private banking for North Asia as the primary manager, with another reporting line to Benjamin Cavalli, head of private banking for South Asia, and Chien Chien Wong, chief operating officer of the APAC division. Bernasconi is an 18-year veteran of Credit Suisse and has been in Singapore in total for eight years in different roles.