Danske Bank Closes Baltic Banking Operations
Tom Burroughes, Group Editor , London, 20 February 2019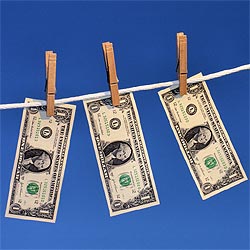 Estonia's regulator has told the bank to shut operations; the lender is also closing in Latvia and Lithuania.
Danske Bank is shutting its banking operations in Estonia at the orders of the country's bank regulator following suspicious transactions in the Baltic state that have become a major scandal for the lender.

The Copenhagen-based bank, which has seen its chief executive resign over the affair, said that it is ceasing operations in Estonia, having been told to do so by the Estonian Financial Supervision Authority. The case relates to suspicious transactions in Estonia from 2007 to 2015.
"The eventual arrival of a new CEO could introduce some strategic uncertainty, although Danske Bank does not appear to be aiming for any major strategic shifts. Protecting and developing its existing franchises are taking priority," said Jennifer Ray, executive director in the financial institutions team of Scope Ratings, who issued a report on the bank today, said.
"In terms of financials, the impacts of the Estonia scandal have been relatively contained. The bank has seen funding costs rise, for unsecured debt in particular, but the group's overall liquidity position appears reassuring, which in large part reflects the structure of its balance sheet, including a significant amount of stable covered bond funding" Ray added.
The scandal has prompted European Union lawmakers and officials to complain of lax anti-money laundering standards. Investigations into Danske have been going on for more than a year, and the saga led to the resignation in September 2018 of Thomas Borgen, its chief executive. Among other developments, French authorities are formally investigating the case. The lender has also set aside capital to prepare for fines.

"We acknowledge that the serious case of possible money laundering in Estonia has had a negative impact on Estonian society, and we acknowledge that the Estonian FSA, against this background, finds it best that Danske Bank discontinues its Estonian banking activities," Jesper Nielsen, interim CEO of Danske Bank, said.

"We are sorry to be leaving Estonia against this background, but we understand the severity with which the Estonian FSA looks at this case, and we will close down our remaining activities as requested. We will continue our cooperation with the Estonian and other relevant authorities," he said.

Apart from being told to act by the country's regulator, the bank said that it had been considering what to do about its Estonian branch.

The bank said that as well as closing its Estonian banking activities, it is also shutting them in Latvia, Lithuania, and Russia. However, Danske Bank's shared services centre in Lithuania, which undertakes a number of administrative functions for Danske Bank, will continue its operations.

"In recent years, we have pursued a strategy of focusing on our Nordic core markets and have also reduced our Baltic activities in connection with this. The decision to close down our activities completely in the Baltics and in Russia is fully in keeping with this strategy. In close cooperation with relevant authorities, we will make sure that the process takes customer and employee interests into account in the best possible way," Nielsen said.

In 2015, Danske Bank agreed to sell its personal customer business in Lithuania and Latvia to Swedbank. A decision was also made in 2018 that in the Baltic countries, Danske Bank would serve only subsidiaries of Danske Bank's Nordic customers and global companies with a significant Nordic footprint. All other banking activities were transferred to Danske Bank's non-core unit to be wound up or divested.

Danske added that the moves will not affect its guidance for 2019.