Strategy
Stonehage Fleming Elaborates On Glenmede Pact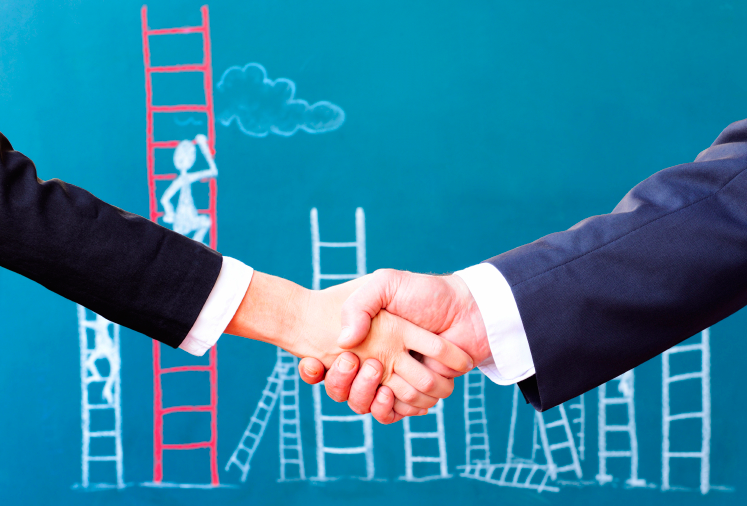 One of the multi-family office's top figures talks to this publication about its pact with Glenmede in the US and future strategy.
When US multi-family office Glenmede Trust Company announced late last year that it had formed a strategic alliance with UK-based counterpart Stonehage Fleming, the deal was an example of how such organisations can build scale where it counts without surrendering their own independence.
The wealth management industry, facing constantly shifting client demands and rising regulatory burdens, is figuring out how to deliver increasingly complex services, geographical coverage and expertise. Doing all this in-house is hard without big scale, and yet clients of MFOs want the personal touch, not just to be part of a corporate engine.
An alliance between such institutions can be an effective way to bridge certain requirements. In the Glenmede/Stonehage Fleming pact, the deal puts together firms which oversee $40 billion and $55 billion of assets, respectively.
The firms had already done some work with each other in the past and the experience made both sides realise that a strategic alliance made plenty of sense, Mark McMullen, chief executive of the family office at Stonehage Fleming told this publication in an interview. "We will start with what we have now and look to develop our family office offering more into the US," he said.
"Our [firms'] strategy is to expand westwards and eastwards," he said.
While the organisation has a small operation in Philadelphia, it is not allowed to provide investment services from the US for regulatory reasons; it also found that there was a need to give guidance about structures such as Delaware-based trusts. The alliance with Glenmede helps to achieve that sort of market gap, McMullen continued.
Glenmede, for its part, was interested in serving US based international families - part of a trend of HNW families having more of an international presence and market exposure, requiring a wider set of solutions, he said.
Families' complex requirements, such as managing wealth transfer and succession – some of these involving cross-border issues – make such a partnership important, he said.
Stonehage Fleming is itself the product of a merger, created from the marriage of the Stonehage and Fleming Family & Partners businesses in 2015. The firm has announced such pacts before. For example, in October last year, the MFO formed a strategic partnership with Lombard International Assurance, a global wealth structuring solutions provider for high net worth individuals. That collaboration allows Stonehage Fleming to offer its clients access to Lombard International Assurance's unit-linked life assurance solutions. Glenmede, for its part, has recently ramped up its impact investing credentials.
A recent development keeping Stonehage Fleming in the headlines was its appointment this month of Glenn Murphy to a newly-created position as chief operating officer within the firm's investment management division.
Some MFOs seek to build up internationally in other ways. A group of firms, such as UK-based Sandaire and US-based Pitcairn, have formed the Wigmore Association, a group of chief investment officers and chief executives to regularly exchange ideas.
US-centric
At present, most US single family offices tend to be US-centric and don't have a lot of international capability or focus – the international offerings that the partnership gives stand in contrast.
In McMullen's case, he has seen how expat American citizens have found difficulties getting access to financial services, a situation caused partly by the extra-territorial reach of US tax laws and of how expats are seen as a compliance burden. By formalising the relationship with Glenmede, Stonehage Fleming, the firm - with a rich international history - can lend a hand to such expats, he said.
Stonehage Fleming has vast experience in Asia-Pacific and is well-known in that fast-growing region. They also have clients in Africa, a region that is likely to prove more important in future, he continued.
"In Asia, there's a huge opportunity for multi-family offices to do well," he added.