Offshore
UK Suspends "Golden Visas" - Industry Reactions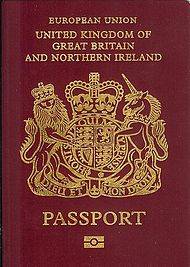 The move prompted a number of law firms and other industry practitioners to comment, ranging from cautious optimism to concern that this will backfire.
Yesterday the UK government stunned practitioners in the space of what are called "golden visas" when it announced that the Tier 1 Investor Visa regime will be suspended from today. The government says it is concerned that the regime is being abused, and is revamping the system. The specific date for when the scheme could resume is not yet confirmed.
The UK has operated its programme since 2008, and a large number of jurisdictions now run these schemes, such as Spain, Malta, Singapore, the US, Montenegro, St Kitts and Nevis, and Grenada. They typically are pitched at high net worth investors. These schemes have been controversial at times and some, such as the Canadian programme, have been put on hold. This is now a multi-million revenue earner for a clutch of advisory firms.
As expected, a number of organisations have reacted to the UK move. Here is a selection.
Bruno L'ecuyer, CEO of the Investment Migration Council
"The UK government may not have much influence with the European Parliament these days, but it has provided an object lesson in how to manage investor migration sensibly and for the benefit of its citizens. According to reports, potential investors will have to agree to undergo a thorough audit of their financial assets, proving they have control of the required capital for at least two years, and will require audits to be undertaken by suitably regulated UK firms.
Most notably, it appears the UK government recognises the value of investment migration and desires any investment made by individuals to have a greater impact on the UK economy, which is why it is apparently looking at scrapping its own government bond option in favour of directing investment into active and trading UK companies.
The IMC welcomes comments made by immigration minister Caroline Nokes, that the UK will always be open to legitimate and genuine investors who are committed to helping the economy and businesses grow, and we urge the European Parliament and European Commission to take note.
In October this year, the European Parliamentary Research Service (EPRS) released a report that made it abundantly clear the European Parliament regards investment migration as an inherently corrupt practice.
The EU's recourse was to recommend that CBI programmes be phased out entirely. By contrast, the UK is recommending a process of due diligence that goes far beyond other forms of granting residence or citizenship rights, but still protects the legitimate movement of capital and people, which is essential to the contemporary global economic model.
Ahmed Ajina, associate at Seddons
There have long been concerns regarding the source of funds of Tier 1 Investors, and the Home Office will argue that the proposed changes will go a long way in combating financial crime, money laundering and corruption. The changes however could dissuade genuine investors, who have obtained their funds lawfully, from investing in the UK as the increased number of hurdles in place may lead to them investing in arguably more straightforward investment programmes offered by countries within the European Union.
Denis Nagy, Dolfin chief executive
Regulation can often be improved once it is clearer how it is working in practice and these proposed changes to the UK Investor Visa scheme are a perfect example," said Dolfin CEO Denis Nagy. "The focus we're now seeing on investments into UK corporate debt and equities at the expense of gilts is an excellent idea since it encourages investment in actual UK businesses. I'm also intrigued by the mooted ideas around pooled investments which sound like they could be a boon to smaller businesses who might particularly need it in a post-Brexit landscape.
James Badcock, partner and head of private client services at Collyer Bristow
Investor visas are collateral damage in the crackdown on money-laundering which has brought us unexplained wealth orders and the national economic crime centre. Investor visas were not some sort of money-launderers loophole. This suspension shows a lack of faith in the effectiveness of general anti-money laundering measures in other areas of the system - for example bank account opening or the rules which apply to professionals.
It is noteworthy that there is now no means by which many non-working persons of independent means can apply to live in the UK. The government does not seem opposed to the principle of investor visas. Those who wish to apply in future will be hoping any new investment requirements are not so over-engineered that the investment becomes unattractive. That would in fact make the regime even more the preserve of the super-rich for whom £2 million is small change.