Report Claims "Bidding War" For Private Bankers
Tom Burroughes, Group Editor , 22 November 2018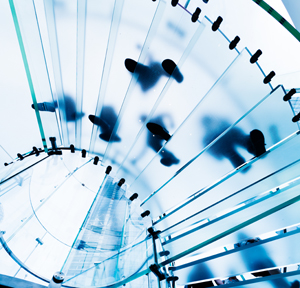 A report claims there is a war for talent among bankers in the Swiss, and wider market.
The Swiss private banking market is seeing aggressive hiring efforts from Pictet as one of its most senior members, and a former CEO for a rival, seeks to bring in talent for its European and Asian operations, a report has said.

Bloomberg has reported that Boris Collardi, former chief executive of Julius Baer, who moved to Geneva-based Pictet almost exactly a year ago, has been calling to bring in talent. The newswire claims that "bankers spanning the globe from Miami to Hong Kong have been contacted by Collardi". It described Collardi as a "44-year-old bon vivant", and added that there is an "expensive fight for talent" in private banking.

Julius Baer, where Collardi had been CEO for a decade, declined to comment when asked by this news service what it thought of the 21 November Bloomberg story. Pictet also declined to comment.
At first blush, the idea that Swiss private banking is seeing a fight for talent goes against the idea that the Alpine state's sector has been in retreat since the country's famous bank secrecy laws became a dead letter, at least as far as cross-border accounts are concerned. There are now about 260 banking institutions in the country, down from more than 300 a decade ago. The sector has also been squeezed by negative official Swiss central bank interest rates.

"Collardi's casting a wide net for personnel marks a significant change from Pictet's past hiring practices, which were typically more conservative", a person with knowledge of the plans said. Mimicking a growth strategy that he pursued at Julius Baer, Collardi is focusing on added resources in Asia, the report said.

The reference to Asia, in fact, is a reminder that a few weeks ago, Singapore's private banking talent market was dubbed in one report as "crazy", although that description has also been criticised as an exaggeration. For all the vaunted vast new wealth of Asia, some private banks have struggled to achieve critical mass of business there, selling their Asian businesses to local players such as OCBC and DBS, for example. Barclays, Societe Generale, ABN AMRO and ANZ have also sold local Asian wealth arms.

Even the Swiss banking sector is showing more signs of life than some might have expected a few years ago, post-crisis. Wealthy Americans who want international bank accounts are again showing interest in the country, a report has said.

(Editor's note: The idea of a CEO using his or her contacts to pull in new bankers is hardly earth-shattering, and maybe should not be news to anyone who follows the sector closely. Any competent chief of a bank or other organisation would want to bring in the best talent available depending on budget, and private banking is no exception - it is a talent business. Even so, the idea of such a talent market does undermine some of the cries of woe around how robo-advisors, artificial intelligence and the rest are going to make human bankers irrelevant. It seems as if human talent is not going out of fashion any time soon. And headhunters will be happy.)