Mirabaud Changes Board Ahead Of 200th Birthday
Jackie Bennion, 9 November 2018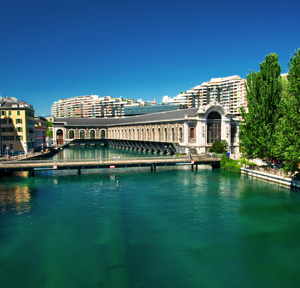 The Swiss financial group is moving long-time senior hires, some with family ties at the firm stretching back seven generations, into board responsibilities.
The Geneva-based investment house has appointed Nicolas Mirabaud and Michael Palma, currently both limited partners and on the group's executive committee, to join its board of managing partners. Their appointments will start on 1 January 2019.

In a second move, managing partner Camille Vial will join the chair's office of Mirabaud's executive committee, taking over from Antonio Palma in July next year. And in a third change announced earlier this week, the group has appointed Thiago Frazao as a limited partner, a position that he will start on 1 January 2019, Mirabaud said.

Appointing board responsibility to people already in senior roles and contributing to the firm's success is part of the continuity that guarantees "our independence and focus on the long term", said Yves Mirabaud, the group's senior managing partner.

He also noted that the changes come in an "important year" for Mirabaud as it celebrates its bicentenary next year. Twenty-seven managing partners have governed the institution's activities since 1819.

Nicolas Mirabaud and Michael Palma join the firm's four existing managing partners who are (by seniority) Yves Mirabaud, Antonio Palma, Lionel Aeschlimann and Camille Vial. Nicolas Mirabaud joined the bank in 1999, as a funds analyst, before moving to the wealth management division, and became a limited partner in 2015. Since 2016, he has been head of customer relations for wealth management. Michael Palma, son of managing partner Antonio Palma, joined Mirabaud in 2010 and has been head of group operations there since 2016.

As co-owners and directors, the managing partners are personally invested in the group's strategy and making sure clients' assets are managed with the same care and concern for continuity as the company itself, the group said.

Mirabaud's current chief executive Antonio Palma will remain on the board of managing partners until the end of 2019 to see his successor Vial through the transition. She is a seventh generation founding-family member, and has been a managing partner since January 2012.

"Camille Vial has all the qualities and skills required to excel as chairman of the bank's executive committee," said Palma, who added that after 10 "exciting" years in the office, it was time to hand over the reins. Vial also chairs the group's investment and corporate social responsibility committees.