M and A
Vontobel, Lombard Odier Agree North American Partnership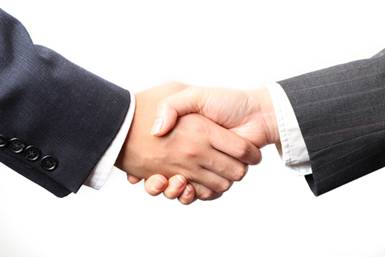 The agreement means that Lombard Odier's US-based private clients will now be advised by a subsidiary of Vontobel.
Vontobel and Lombard Odier are partnering to serve "international US-based clients". The agreement is an example of how scale is seen as important in serving what can be a highly regulated and complex marketplace.
Lombard Odier's US-based private clients will in future be advised by Vontobel Swiss Wealth Advisors AG, a wholly-owned subsidiary of Zurich-listed Vontobel. The subsidiary has client relationship management teams in New York, Geneva, and Zurich and is a SEC-registered investment advisor and has exempt international advisor status in the Canadian provinces of Alberta, British Columbia, Nova Scotia, Ontario, and Quebec.
The parties have agreed not to disclose the transaction price. Closing is scheduled for the first half of 2019. Vontobel will finance the transaction entirely from its own funds.
As part of the deal, Lombard Odier will sell its discretionary and advisory wealth management business with US-based clients through an asset transfer to Vontobel. In addition, Vontobel will take over any US-based brokerage private clients who wish to switch from their previous brokerage mandate to a wealth management or advisory relationship as part of the transaction.
At present Lombard Odier manages around SFr600 million (around $602 million) of assets for international private wealth management clients based in the US and about SFr600 million for private brokerage clients through a Montreal-based, SEC- registered subsidiary.
Vontobel will also integrate the Montreal-based relationship managers into the team of Vontobel Swiss Wealth Advisors in New York.
The Swiss firms have also agreed that Lombard Odier will recommend Vontobel as the preferred partner to potential future private clients based in the US seeking a highly qualified, SEC-registered Swiss wealth management solution.
"North America is one of our focus markets in which we intend to achieve above-average growth. With the acquisition of Lombard Odier's discretionary and advisory wealth management business with US-based clients, we are supporting our organic growth in this region," Georg Schubiger, head of Vontobel Wealth Management, said.
Frédéric Rochat, managing partner at Lombard Odier, said: "Scale and client proximity are critical to the success of today's private banks, especially in a highly competitive market. Combining our forces is also in the best interest of our clients and our colleagues."