People Moves
JP Morgan AM Hires Asia-Pacific CEO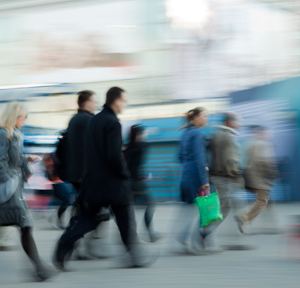 The new hire was previously global head of client services as well as deputy CEO of JPMAM Europe.
JP Morgan Asset Management has appointed Dan Watkins as chief executive of Asia-Pacific.
Watkins replaces Michael Falcon, who will leave the firm to pursue other opportunities following a transition period, it said in a statement.
He will report to George Gatch, CEO of JP Morgan Asset Management's global funds and global institutional businesses, and will relocate from London to Hong Kong in late 2018. His successor will be named in due course.
Watkins has more than 20 years of experience with JPMAM and served most recently as global head of client services as well as deputy CEO of JPMAM Europe. Watkins was responsible for the business infrastructure of JPMAM in the Americas, Europe and Asia including client service, fund administration and product development, overseeing more than 1,000 employees in 19 locations. Watkins has served for more than a decade on the management board of JPMAM's Luxembourg-domiciled UCITS fund range.
"As we continue to grow in Asia-Pacific, Dan is the ideal leader to leverage our global network and capabilities using our unparalleled local market teams and presence," said Gatch. "He also brings a strong track record of successfully implementing transformational business change projects, making him well suited to navigating the extraordinary opportunities in APAC."
The firm established its Asia-Pacific business in 1970. It has 1,400 employees and more than $167 billion of client assets as of 30 September.