Technology
Closing MiFID II's Research Gap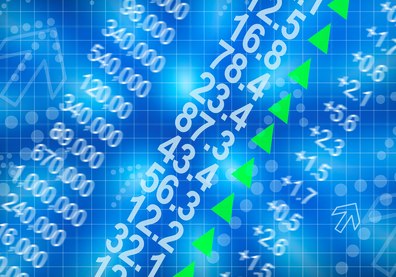 European rules changing how wealth managers pay for research have, predictably, squeezed supply, but the ever-inventive financial world is embracing tech-driven platforms to ease the pain.
Recently-launched investments research provider Nucleus195 wants to have about 150 content providers in its shop window by the end of 2018, filling a yawning gap caused by traditional sell-side analysis being hit by red tape.
With regulatory moves such as the European Union's MiFID II directive affecting wealth managers who deal with the EU in some way – and that includes those located in Asia and North America – asset managers and other players are forced to pay for research separately rather than have it included as part of a wider package deal. And one issue – as this publication has noted in the past – is that some research providers no longer find it profitable to cover small- and medium-capitalisation stocks. Markets become less efficient: Good news for active managers maybe, but arguably not beneficial to end-clients in the long run.
But nature abhors a vacuum, as do financial markets. The endless fecundity of capitalism means that entities such as Nucleus195 are creating new ways of connecting investors with research providers.
A few weeks ago, Nucleus195 launched its investment research and management platform, allowing investors to have one centralised location for all their investment research needs. Users can preview research before they buy, although for certain contributors, such as Edison Investment Research, research is free. Nucleus195 said that the model allows customised research requests and compliance teams can track costs easily. Nucleus195 takes a percentage of each transaction.
There are several independent research firms now operating, some doing so via web portals and other channels. Examples include IND-X Advisors, which is a platform for a number of research groups, and another is US-based AIREX™ Market, which has billed itself as a sort of Amazon-type platform. In this age of big techs such as Airbnb, Uber and Amazon, this way of connecting users to providers is being applied to a wider field.
Nucleus195 reckons that what it is doing is unique.
"While research aggregation has been around in various forms for many years, the Nucleus195 end-to-end ecosystem is a revolutionary idea that we developed last year. There are no other platforms that address every aspect of the research process like Nucleus195," Mehdi Sunderji – managing member at Nucleus195, told this publication in a recent interview.
"We are on six continents and have content from over 80 countries, and are looking to expand our reach even further," he said. "The response has been amazing – truly more than we had anticipated. We have clearly created a product that solves a real pain-point for our clients."
"Nucleus195 anticipates having over 150 content providers by year-end, ranging from smaller independents to major wall street research brokers," Sunderji, a co-founder of the firm, continued.
Other founding contributors to Nucleus195 include Australia's Everblu Capital, China focused J Capital Research, special situations and stressed credit specialists The Edge and Old Mutual Zimbabwe. Additional co-founders are Scott Duxbury and Doug Rivelli.
In the short run, there's likely to be a general decline in availability of research as the industry business model shifts. Integrity Research Associates, a US-based body which tracks this market and provides its own data, said in January this year that it forecast research sales would drop by 8.7 per cent this year from the prior year's total. That relatively modest fall contrasts with some of the scarier predictions made concerning MiFID II's impact, it said. In hard numbers, total research sales will be worth $14.7 billion this year. Research spending will be particularly hurt in Europe, the firm said.
"There's no doubt that the industry is going through a sea-change, and our presence on the Nucleus195 platform ensures our analysts' research will be accessible to any investor who seeks it out," Gary Esayian, CEO of BCS Global Markets, said at the time of the Nucleus195 launch.