M and A
Vontobel Completes Swiss Bank Acquisition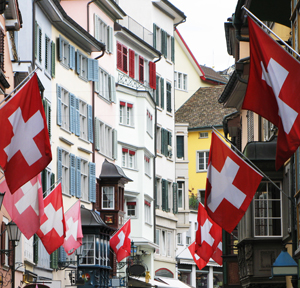 The acquisition is an example of the kind of consolidation affecting Swiss private banking.
Vontobel, the Zurich-listed wealth manager, has completed its takeover of the Notenstein La Roche business, with all clients of the latter transferring over as of yesterday.
La Roche Private Bank is now fully integrated into Vontobel, it said in a statement.
Vontobel took on around 220 employees from Notenstein La Roche, roughly 100 of them relationship managers. The agreement meant that Vontobel acquired seven new branches so that it is able to operate from 13 locations in the Alpine state.
"We aim to keep growing at the same rate with this enlarged client base and our position as a leading wealth manager in Switzerland," Georg Schubiger, head of wealth management at Vontobel, said.
Vontobel, which reported a 31 per cent year-on-year rise in profits for the first six months of 2018, has recently raised its profitability targets for wealth management, aiming to tighten its cost/income ratio to 70 per cent from 75 per cent. Group net profit grew to SFr132.7 million ($133.4 million), up from SFr101.5 million in the first six months of 2017.
The Notenstein La Roche acquisition is an example of the kind of industry consolidation affecting Swiss and other countries' wealth management markets.
Earlier in July, it was reported that job cuts will happen as a result of the Notenstein deal.