People Moves
Who's Moving Where In Wealth Management? - Stonehage Fleming, Brown Shipley, Others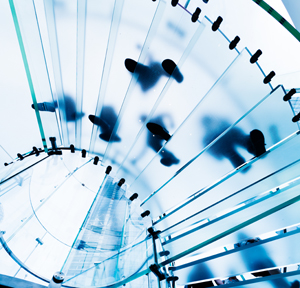 The latest moves in wealth management across Europe, the Middle East and Africa.
Stonehage Fleming
Stonehage Fleming, the multi-family offices, has appointed Mona Shah as director of investment strategy and research in London.
Shah will report into John Veale the deputy head of investments and will be a member of the investment committee. She will be responsible for the selection and review of managers for use in multi-asset client portfolios. Prior to this role, Shah worked at Rathbone Brothers as head of collectives research, taking up that role in January last year.
Brown Shipley
UK wealth manager Brown Shipley has appointed Nish Patel as a lending specialist and Tony Conway as a client director in its London office.
Patel joins from HSBC Private Bank. He will work with the wider team of lending specialists to provide secured and unsecured loans to both existing and new clients.
Conway, who has over 30 years' industry experience, specialises in the Middle East and North Africa market and will strengthen the international team's expertise in the region. Prior to joining Brown Shipley, he held positions at Credit Agricole, Julius Baer and UBS Wealth Management.
Neuberger Berman
Neuberger Berman, an employee-owned investment manager, has hired six investment professionals to bolster its European fixed income operation.
The team, based in Paris, joins from BNP Paribas Asset Management. It is led by Patrick Barbe, who has 30 years of investment experience. At BNP Paribas, Barbe was the chief investment officer of euro sovereign and aggregate fixed income. Joining Barbe are portfolio managers Yanick Loirat, Vito Cavaliere, Antonio Serpico, and Sergejs Prala, and quantitative analyst Leang You Tran.
In the next few months, Neuberger Berman intends to launch a number of European fixed income funds and strategies.
REYL & Cie
REYL & Cie has appointed Jérôme Koechlin as communications director and secretary of the executive committee.
He will be in charge of implementing a communications strategy for the REYL Group, as well as promoting its brand both internationally.
Before joining REYL & Cie, he was the former head of protocol for the State of Geneva, journalist and war correspondent. He has held various senior communications posts with Edmond de Rothschild (Switzerland), Union Bancaire Privée, Lombard Odier Darier Hentsch & Cie. and Serono.
Canaccord Genuity Wealth Management
Canaccord Genuity Wealth Management has appointed Tim Sanders as the new head of its Jersey office.
Sanders manages a wide range of investment mandates, with a focus on international and bespoke asset management for high net worth individuals, charities and the intermediary market. His particular focus is international equities, where more recently he was head and chairman of the international equities committee at Brooks Macdonald.
During the course of his career in financial services, he has worked in New York as a foreign exchange and derivatives trader and has held senior positions in treasury, business development and wealth management, where he has now been for over 20 years. He has worked for firms including Brooks Macdonald, Morgan Stanley Quilter (now Quilter Cheviot), HSBC and Standard Bank.
James Hambro & Partners
Wealth manager James Hambro & Partners has appointed Alasdair Johnson as its head of communications and marketing.
BNY Mellon IM
BNY Mellon Investment Management has appointed Shamik Dhar as chief economist, effective 1 October.
In the newly created role, he will be responsible for conducting proprietary research and analysis, in order to develop economic commentary. He will act as the primary spokesperson for BNY Mellon IM on matters relating to global macroeconomics, geopolitics and capital markets.
Dhar has over 30 years' experience advising governments and institutions. He joins BNY Mellon IM from the UK government's Foreign and Commonwealth Office, where he was chief economist since September 2014. In 2000, he was at Morley Fund Management, then in 2004 co-founded Fathom Consulting, a leading economics consultancy, before moving back into asset management with Aviva Investors in 2009.
Credo Capital
Credo Capital, the wealth management services business, has hired Damian Yeomans to lead the distribution of its range of investment solutions.
Yeomans has over 20 years' experience in investment fund distribution. He was previously at HSBC Global Asset Management and Deutsche Asset Management.
He will initially focus on developing new distribution partnerships and greater access to the Credo funds.