New Office
Rothschild & Co Plans New German Private Wealth Office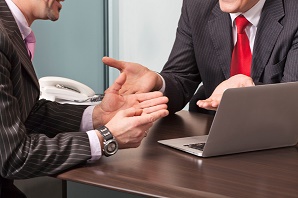 The firm has hired the former head of the Düsseldorf branch of private bank Sal. Oppenheim to lead the new office.
Rothschild & Co is planning to expand its private wealth division with the launch of a new office in Dusseldorf, Germany.
The new office will be headed by Friedrich Rogge, who will join Rothschild & Co on 1 October to work closely with Reinhard Krafft, head of private wealth in Germany, it said in a statement.
For many years Rogge led the Düsseldorf branch of private bank Sal. Oppenheim, whose wealth management business was recently integrated into its parent company, Deutsche Bank. Rogge will be joined at Rothschild & Co by five more members of Sal. Oppenheim's former team in Düsseldorf.
He has more than 30 years of experience in wealth and asset management for institutional and private clients. His career started in 1980 with Deutsche Bank, where until 2001 he held various roles, including responsibility for managing special funds and leadership of the advisory unit for high net worth individuals. In 2001, Rogge moved to Sal. Oppenheim, setting up the private bank's Düsseldorf office and heading it for the next 17 years.
"We now have an opportunity to expand our business from the Rhineland to East Westphalia, an area that's particularly attractive for Rothschild & Co's offering, thanks to the large number of middle-market family businesses located there," said Krafft. "Friedrich Rogge and his team are an excellent match for us, not only because of their outstanding reputation in wealth management, but also because they share Rothschild & Co's investment philosophy and commitment to long-term wealth preservation."
Rothschild Private Wealth, a division of the Rothschild & Co group, provides investment management services to a wide range of families, entrepreneurs, charities and foundations.