People Moves
Who's Moving Where In Wealth Management? - Brewin Dolphin, UBS, Others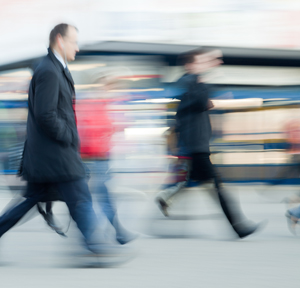 The latest moves in wealth management across Europe, the Middle East and Africa.
Candriam
European multi-specialist asset manager Candriam has appointed Thomas Kälin as senior client relationship manager for the wholesale distribution and institutional market.
Kälin will be based in Zurich, and will report to Jörg Allenspach, chief executive of Candriam Switzerland, who took office at the beginning of the year.
Prior to joining Candriam, from 2004 Kälin was the client director for GAM in Zurich, where he was responsible for the wholesale segment (banks, insurance companies, FA/family offices and other platforms). Before that he worked at Credit Suisse, in sales and product functions. He started his career at Bank Leu in 1999 as portfolio manager.
Lloyds Banking Group
Lloyds Banking Group has appointed Amanda MacKenzie as non-executive director, with effect from 1 October.
MacKenzie previously held senior marketing positions at Centrica, Hewlett Packard and BT Group, and will serve on the risk committee.
Deborah McWhinney is an outgoing non-executive director, leaving for personal and family commitments at the end of 2018.
Brewin Dolphin
UK wealth manager Brewin Dolphin has appointed Keith Sheehan as wealth director. He will be located at their new West End office at 8 Waterloo Place in St. James's, London.
Sheehan joins Brewin Dolphin after seven years at UBS Wealth Management where he was deputy head of the financial planning team. He has provided wealth planning and financial advice to high net worth private clients, families and trusts for nearly 20 years.
UBS
UBS has appointed Asu Okyay as head of corporate client solutions in its family office arm in Europe, the Middle East, and Africa, according to an internal memo seen by WealthBriefing.
Okyay will ensure that family offices are linked up to UBS' corporate client division (CCS). She will be located in Zurich and will report to Martin Kesselring.
Prior to her new role, Okyay worked in CCS Global Industrial Group in New York and UBS Group M&A in Zurich.
Prestige
UK independent asset manager Prestige has appointed Rassul Azizi as credit director, with responsibility for its UK operations Prestige Asset Management, and international operations Prestige Capital Management and Prestige Fund Management.
Azizi joins Prestige from EFG Private Bank in the UK, where he was part of the bank's credit approval team, structuring credit-based solutions and analysing credit requests.
Prior to this, he was part of the credit sanctioning team with Credit Suisse in the UK with previous experience at Barclays Bank in the UK.
Hay Hill Wealth Management
London wealth management boutique Hay Hill Wealth Management has appointed Michael Easton as interim chief executive, following the departure of Nick McCall, who left to pursue alternative career options.
Easton is assuming the role of interim CEO pending regulatory approval to undertake the position permanently.
Easton has served as a member of Hay Hill Wealth Management's board and as head of client services, since the 2017 acquisition of the firm by a consortium led by Lord Stanley Fink. Easton is a former executive at Signia Wealth and private banker at Coutts, as well as a co-founding member of the Hay Hill Wealth business alongside Nathalie Dauriac.