People Moves
Who's Moving Where In Wealth Management? - Mirabaud Asset Management, Vontobel AM, Others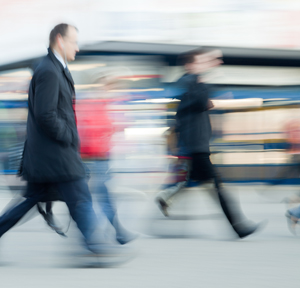 The latest moves in wealth management across Europe, the Middle East and Africa.
Mirabaud Asset Management
Mirabaud Asset Management has appointed Hamid Amoura as head of environment, social and governance.
Amoura spent the last 12 years in various ESG investment related roles at BNP Paribas Cardif. From 2011, Hamid was an equity portfolio manager and central coordinator for the ESG implementation across BNP Paris Cardif's internal range of funds.
He will report to Umberto Boccato, head of investments at Mirabaud Asset Management.
David Jeannet, based in Geneva, who has been the SRI officer since 2017 for the Mirabaud Group, will now join Amoura's team.
7IM
Seven Investment Management (7IM) has appointed Dr Terence Moll as chief strategist, joining its investment management team.
Most recently, Moll was head of investment strategy at Coutts Investments, where he spent three and a half years. He has also held various roles at Investec Asset Management.
BNP Paribas Asset Management
BNP Paribas Asset Management has appointed Peter Abbott as head of European Large Cap Equities, with effect from 1 October.
He will be based in London and will report to Guy Davies, chief investment officer of Fundamental Active Equities. He is one of the founding members of the European Large Cap Equities team, having joined ABN AMRO Asset Management in 2007. He has almost 35 years of investment experience.
Abbott will assume responsibility for the management of the European Large Cap Equities team from Andrew King, who is leaving BNPP AM to pursue external opportunities.
In a career spanning more than 30 years, King has spent 18 years at BNPP AM and its predecessor companies, becoming head of European Large Cap Equities in 2008. He will remain with the team until the end of September.
J O Hambro Capital Management
Active asset manager J O Hambro Capital Management has appointed Aled Smith as investment director. Smith will join JOHCM on 24 September and will be based in London
Smith will provide investment oversight to JOHCM's 16 investment teams, based in London, Boston, New York and Singapore, as well as the search for investment talent.
He most recently served as director, equities division at M&G Investments. Prior to M&G, Smith served as a buy-side analyst at JP Morgan Asset Management.
Vontobel Asset Management
Vontobel Asset Management has appointed Thomas Jeck as head of intermediary business Switzerland, a newly-created position.
Jeck has almost 20 years of experience, working at banks, external asset managers and family offices. Prior to joining Vontobel, he worked for GAM for 13 years, most recently as head of intermediary clients Switzerland.
At Vontobel Asset Management, Jeck will be responsible for financial intermediaries based in Switzerland.
Kames Capital
Kames Capital has appointed Sandra Holdsworth as head of rates. Holdsworth, who joined Kames in 2011, was previously a government bond specialist in its fixed income team.
She has 26 years of industry experience. She was previously at Threadneedle Asset Management, where she was head of government bonds.
Holdsworth's appointment follows the departure of John McNeill, who has left to take-up a senior investment role with a Monaco-based family office.