Asset Management Industry Disruption Drives Consolidation
Caroline Belcher, 3 September 2018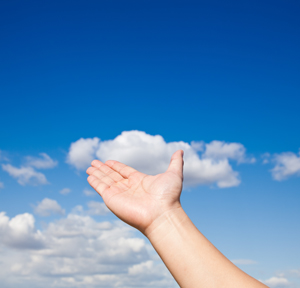 Recent data suggests the trend of wealth industry consolidation in the UK isn't slowing down and this article examines the drivers.
The total value of merger and acquisition deals in the asset management sector globally climbed to an eight-year high in 2017, reaching $40.9 billion. Whilst the value was the highest recorded since 2009, the number of transactions that took place fell to the lowest level since 2006, reflecting a trend of fewer but larger deals among mid-tier players, according to research firm, Dealogic. Some of the major deals of the year included the £11 billion ($14.12 billion) tie-up of Henderson and Janus, and Natixis Global Asset Managements' buy-out of Australian asset manager Investors Mutual.
A few months into 2018 and consolidation in the sector shows little sign of slowing down; PricewaterhouseCoopers reports that 43 per cent of asset and wealth management chief executives have M&A ambitions in 2018, while 48 per cent plan to expand capabilities through either joint ventures or strategic alliances. Known as an industry with previously little merger activity, asset managers have found themselves under intense pressure from investors and regulators to show the value that they provide. The increasing costs of complying with new regulations, the growth of passive funds and beta strategies, the sharp rise in regulatory costs, including those from the second Markets in Financial Instruments Directive (MiFID II), which are particularly painful for smaller firms that have less revenue to cover such costs, and the demand for new innovation from younger investors are all leading to increased pressure on asset and wealth managers.
Below, Caroline Belcher, Partner, who is head of exit planning practice and the co-head of financial services at Cavendish Corporate Finance LLP, explains the impact that this disruption is having on the asset management industry and how it is driving consolidation that is sweeping the sector. The editors of this news service are pleased to share these views; although they do not necessarily endorse all opinions from guest contributors and invite responses. Email tom.burroughes@wealthbriefing.com
Increased cost of compliance
UK firms are experiencing cost increases partly due to tech upgrades to meet compliance standards, which are eating into their revenues. With MiFID II, the Second Payment Services Directive (PSD2) and the General Data Protection Regulation (GDPR) all coming into force in the first half of 2018, companies across industries are being forced to upgrade their systems to avoid falling foul of the various requirements of these new regulations. According to a survey of senior staff at asset management houses by professional services firm Duff & Phelps, companies that typically spend 4% of their total revenue on compliance could see it rise to 10 per cent by 2022, with around nine out of ten of those polled stating that regulatory reforms were increasing their compliance costs.
Rise of passive funds and beta strategies
Globally, asset managers are being challenged by the rise of passive investing and the added pressure on fees. Unhappy with high fees and poor performance, investors are increasingly shunning active fund managers who promise to beat the stock market in favour of cheaper, passive funds, which simply track it. This has also led to the rise of beta strategies, a hybrid of active and passive funds that charge higher fees than passive products, but still cost less than their actively managed counterparts. According to data provider Morningstar, assets invested in smart beta strategies surpassed $1 trillion in mid-December.
The rise of beta strategies and passive funds means that industry margins will likely be further eroded, making lower-margin players in more exposed areas such as mainstream equities more vulnerable to takeover attempts and ripe for consolidation.
Tightening of regulation
One of the major impacts of the transparency-driven regulation MiFID II is that asset managers are now required to pay for equity research, used particularly by active portfolio managers to help make investment decisions, which had previously been paid for through dealing commissions. Prior to MiFID II's implementation on 3 January 2018, management consulting firm, Oliver Wyman, predicted that the additional costs imposed by MiFID II could lead investment managers to cut spending on research by about $1.5 billion, although the full impact of this will not be evident until the end of this year.
The directive forces asset managers to present investors with clear budgets for research, ending the opaque system of bundled payments from trading commissions. Rather than deal with the complex rules of charging clients, a rising number of fund houses will simply pay for the research themselves out of their P&L. This means that research spend is now competing with every other priority an asset management business has, including hiring new people, and spending on IT infrastructure and marketing. In turn, this causes industry margins to take a hit, especially for small and medium-size asset managers which have less revenue to cover such costs. In efforts to stay afloat and remain competitive, merging with another firm enables smaller asset and wealth managers to weather the impact of these costs.
Bigger role of tech
Finally, client demand for more innovative products and competition from new tech-based companies, which offer customer-driven services, has put a squeeze on asset managers. Digitisation, AI and robo advisors, for example, offer investors low-cost, diversified portfolios based on their goal and risk profiles. These are popular with younger investors who are accustomed to buying products online. Indeed, BI Intelligence Report estimates that by 2020, robo advisors will manage approximately 10% of total assets under management worldwide, which will amount to $8 trillion.
The way the asset management industry is rising to the challenge is not to mimic but to collaborate with robo advisers. Combining their strengths with those of AI will increase the value they create with each investment. For example, BlackRock acquired San Francisco-based FutureAdvisor, Invesco acquired California-based Jemstep and Santander has taken a stake in SigFig.
Looking forward
Probably the primary driver of M&A in the sector going forward will be fund managers seeking to boost assets under management. The industry is facing intense cost pressures due to a variety of factors, including greater transparency on fees charged and also having to now pay for research as a result of directives such as MIFiD II as well as the rise of technology that is making it easier for clients to assess both fees and performance of fund managers. Having a greater asset and revenue base will help offset these rising costs.
C. Hoare & Co's surprise decision to sell its wealth management arm to Cazenove Capital is a clear example of this trend. As Cazenove wealth boss Andrew Ross said at the time of the acquisition: "Scale has benefits in a way it never has before in wealth management."
A range of other factors will also help drive deal flow. Capability-based transactions will leverage data and tech to meet changing consumer demands, they will include predictive capabilities and will be able to able to enhance the overall customer experience. It is also likely that we will see M&A deals that reflect a shifting value chain, with many asset managers securing firms that extend their capabilities, increase their offering and help them to differentiate themselves from their competitors.
Finally, we will likely see deals that are structured to spread costs over a larger client asset base, including those that take place across borders. All in all the year ahead will likely be hectic in terms of M&A in the wealth management sector with, hopefully, their clients benefiting the most.