People Moves
Credit Suisse Hires Quartet From Barclays In UK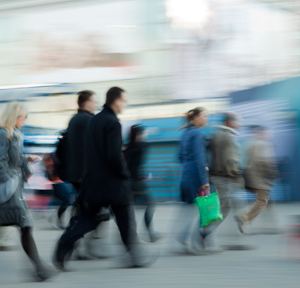 The new hires come at a time when Credit Suisse is actively bolstering its wealth management operations, including in the UK.
Swiss banking group Credit Suisse has recruited four employees from Barclays for its UK operation.
Francesca Speroni has joined as director and team leader UK, Kanu Khare as director and head of investment consulting, Keshav Khanna as director and relationship manager, and Alex Stott as vice president and relationship manager, the firm confirmed to this publication.
Speroni was previously director of the family office team at Barclays, and before that a director at Rothschild. Khare was previously the director investment consultant at Barclays, joining in 2016, and before that executive director in the equity solutions group at Goldman Sachs PWM.
Stott became a vice president at Barclays in 2011 in the key clients and family office team. Prior to Barclays, Stott was an analyst at Goldman Sachs PWM. Khanna was a private banker at Barclays, where he joined in 2012, and prior to that he joined Merrill Lynch in 2006 as a vice president.
These new recruits have been appointed now that Credit Suisse is increasing its focus on the UK market and bolstering its wealth management operations. In July, this publication reported that Credit Suisse had logged a surge in year-on-year pre-tax income (PTI) for the second quarter of 2018, with PTI rising 81 per cent to SFr1.052 billion ($1.064 billion).