People Moves
Deutsche Sets Sights On Latam Wealth; Hires From Rival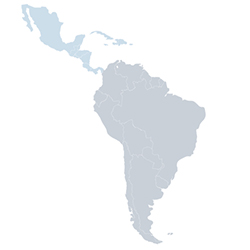 A top figure at HSBC's private banking arm is moving to Deutsche in the Americas, this publication has learned.
(An earlier version of this news item was published yesterday on Family Wealth Report, sister news service to this one.)
Deutsche Bank is pushing its plans to boost wealth management in the Americas by hiring the head of HSBC Private Bank International, George Crosby, this publication has learned. Crosby, who becomes the new head of wealth management for Latin America at Deutsche, takes on the role on 15 October.
The move comes just over a year after the German lender's wealth arm said it intended to hire around 100 new client-facing employees in high-growth markets worldwide, with investments also in digital capabilities over the next 18 months. The wealth business aims to build out client coverage of high net worth individuals in Asia-Pacific, accounting for about half of total hires, with the rest accounted for by managers covering entrepreneurs in the US and ultra-high net worth clients in the UK, Middle East and other parts of the Europe, Middle East and Africa region.
And reported today in the Financial Times, Deutsche's Americas wealth head, Patrick Campion, said his firm plans to "grow, grow, grow" its US wealth management division and expand its team of relationship managers there by 25 per cent this year.
Expansion in wealth management contrasts with how the bank has cut certain operations, such as investment banking, to restore its profit margins after a painful period of losses and stock market losses.
Like Crosby, Campion is a former HSBC senior figure – he was former chief executive of HSBC's US private bank who joined Deutsche in 2016.
"We're getting dollar investment going into the unit for headcount . . . there's great access to the management board," he was quoted by the FT as saying. "The growth characteristics for our market is strong and it makes sense to invest in the US," he said.
Campion reportedly said he planned to hire bankers "who have a heritage of building strong books" from New York to California to Miami. His division is also "looking at" potential hires from the investment bank but had not yet made any.