Fund Management
What's New In Investments, Funds? - RWC Partners, HSBC Global Asset Management, Others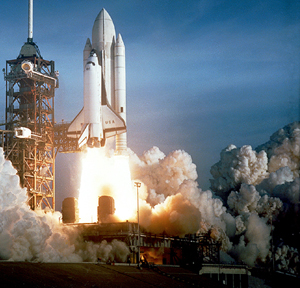 The latest in funds and investments across the UK, Europe, Middle East and Africa.
RWC Partners
RWC Partners' equity income duo Nick Purves and Ian Lance will launch a new UK equity income fund in October 2018.
Purves and Lance, who invest over £3 billion ($4 billion) on behalf of their clients at RWC, have been managing value-based strategies for over 20 years.
The new fund will look to capitalise on the valuation opportunities that arise from market overreactions and over-emphasis on short-term company and macro considerations. The fund will follow a high conviction intrinsic value strategy, investing in around 25-45 stocks across the UK market.
At least 80 per cent of the companies in the fund will be in UK-listed stocks with the flexibility to invest up to 20 per cent in overseas equities.
The portfolio is targeting a four per cent yield and sit within the IA UK Equity Income sector.
Kempen
Kempen Capital Management has decided to exclude all investments in the tobacco industry from its funds.
By the end of December 2018, all Kempen funds will be tobacco-free.
The exclusion does not apply to mandates, bespoke investment portfolios and multi-management funds.
HSBC Global Asset Management
HSBC Global Asset Management (Bermuda) has launched its first offshore US Treasury Fund domiciled in Bermuda.
The US Treasury Fund will offer additional scale to investors by investing directly into a master HSBC Global Treasury Liquidity Fund.
It is targeted at institutional investors from the insurance, reinsurance, captive and ILS market locally. The aim is to provide investors with security of capital and daily liquidity, together with an investment return which is comparable to normal, short-dated US Dollar denominated US Treasury returns.
The US Treasury Fund seeks to achieve this through investing in a mix of short-term debt, including treasury bills, bonds, and repo.
Also, HSBC Global Asset Management Malta has launched the HSBC GIF (Global Investment Fund) Lower Carbon Equity Fund and the HSBC GIF Lower Carbon Bond Fund.
The two lower carbon funds aim to address climate-related investment risks using composite carbon data to achieve a lower carbon portfolio than their respective reference benchmark.
The HSBC GIF Lower Carbon Bond and Equity Funds aim to reduce total exposure to securities and sectors that produce the highest greenhouse gas emissions.
In the Lower Carbon Funds, all holdings must pass a carbon-intensity assessment to be eligible for purchase.