People Moves
Who's Moving Where In Wealth Management? - Vanguard AM, WHIreland, Others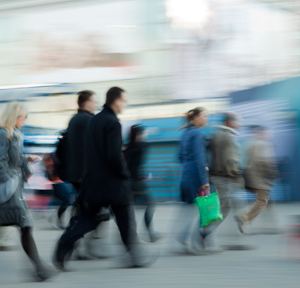 The latest moves in wealth management across the UK, Europe, Middle East and Africa.
Vanguard Asset Management
Vanguard Asset Management has appointed Gregoire Blanc as senior ETF capital markets specialist.
In this position, Blanc will be responsible for supporting the liquidity of Vanguard's products, and helping clients achieve their desired investment outcomes. He will report to Thomas Bartolacci, head of ETF capital markets, Europe. Blanc joins from Lyxor Asset Management, where he was head of ETF capital markets.
WHIreland
UK wealth manager and brokerage house WHIreland has appointed Chris Savidge as a corporate finance executive and Joe Harker as an investment manager, adding to the team in its Bristol office.
In his new role he will work with the local team of Mike Coe and Ed Allsopp. The firm said he has been brought in to support corporate deals, both in equity capital markets and the private sphere, as well as help the current client base.
Harker previously spent two years at JM Finn. He will help manage and advise assets for individuals, charities and corporates under the leadership of Nick Lamb, the Bristol office head.
WHIreland said its Bristol group has been busy with transactions, such as a recent £1.3 million ($1.72 million) placing and open offer for Touchstar plc, a mobile computing solutions firm, completion of the partial offer for Sutton Harbour, a real estate, regeneration and marine activities business group, and more recently, a £4 million placing for Malvern International, the training and education company.
"The growth in demand for our services in both Corporate Finance and Wealth Management in this region continues and these recent appointments and the refit of the offices demonstrate WHIreland's commitment to our clients and the area. We anticipate further announcements over the coming months as we continue to recruit talented individuals to meet the continuing demand for our services," Lamb said.
On another note, WHIreland this week said its head of wealth management, Roddy Buchanan, has stepped down after discussions about the strategy of its wealth operation. The firm declined to say whether Buchanan will be replaced or who will replace him.
Ogier
Law firm Ogier has appointed Rebecca McNulty as a managing associate of its dispute resolution team.
McNulty has 15 years' experience in the sector. She is experienced in commercial litigation, contentious trust, regulatory work, property related disputes and insurance litigation including high value personal injury and professional indemnity.
She spent just under ten years in the disputes team of another Jersey-based law firm prior to joining Ogier. She is qualified in both Jersey and England and Wales, having trained with Hill Dickinson in Liverpool.