How Footballers Avoid Getting Caught Offside Over Cross-Border Wealth
Robbie Lawther, Reporter, London, 25 July 2018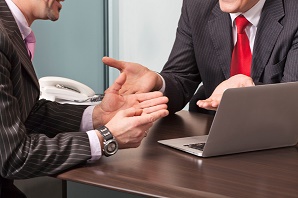 This publication interviewed Lombard International's head of Norway to discuss the growth of sports and wealth management, and the firm's experiences with professional footballers.
As people start to live without the World Cup on their television screens, the wealth management industry is still continuing to push into the footballing world to manage the finances of the global stars of today. There is a drive to to manage financial affairs of sports stars including footballers because big financial sums are thrown into the sport. To give one case, according to Deloitte, English Premier League clubs in 2018-2019 will make around £250 million ($332 million) each on average.

However, with all this wealth, it leaves the players with issues surrounding their finances. Unless sports stars find smart (and honest) advisors, sports and bankruptcy go hand in hand. A Sports Illustrated report by Pablo Torre (23 March 2009) found that 78 per cent of NFL players face bankruptcy or serious financial pressure within only two years of retiring, and 60 per cent of NBA players face a similar situation within five years. There are a number of firms offering to help footballers manage their wealth.

One of those firms is Lombard International Assurance. This publication interviewed its Norway country manager, Marjanne Olesen, about the rise of sports and wealth management.

"Athletes may not necessarily have had the same experience of finance as their 'wealth creator' peers, such as entrepreneurs who are often well educated or advised to manage their finances," said Olesen.
"They often find themselves playing for that key contract and they see themselves unprepared as 'the big bucks' flow in. However, preparation is what matters the most, in all aspects of an athlete's life, including financial planning. In their early careers, many athletes will be focused solely on one objective – winning their match or race or event. As they become more successful they need to think about how to prepare for the future after their sporting careers [end]. They really need an expert to rely on, and some trusted advisors for the current situation and plan for the future."

"They need to be ensured with the right wealth management structures that can follow them through their whole career. These structures that are put in place to help sports stars need to be adaptable for issues such as relocation. Sports stars tend to have shorter careers, and therefore often focus on their shorter term objectives. However, a shorter career also means a shorter time span to build their wealth and it is essential that these individuals find advisors that are able to help them do post-career financial planning while keeping their financial balance in order. More and more wealth managers and structures are offering specialised services for sports people." Olesen added.

Cross-jurisdiction
The need for sports stars to have sound financial advice is even greater because footballers come from near and far to play in different footballing countries like England, Germany and Spain. A recent UEFA report found that 69.2 per cent of Premier League players are foreigners (non-UK players).

And this means sports stars could have a lot of tax complications arising from moving from one country to another. This publication recently interviewed London & Capital about how it is bolstering the operation to help US expats in the UK. The tax situation became more difficult for US expats after the US Foreign Account Taxation Act, or FATCA, was enacted late in 2010. The core of the problem is that unlike most other nations, the US taxes its expats regardless of whether they have spent any of their adult life in the States. Complications like this exist across the whole of the world, even from one European country to another.

Lombard International recently had dealings with a Scandinavian football player, for example, who signed for a football club outside his home country. He signed a three-year deal at the club. And he had potentially another eight to 10 years to go in his career. The player was expecting a baby with his girlfriend (not married), had a fixed salary and bonus depending on the final ranking in the league as well as individual performance, low initial premium with high top-up potential.

Olesen also spoke about the firm helping the player and what they offered for him in terms of a wealth plan.

"We analysed the player's situation – what he was expected to earn over time, what was his family's situation and how long he was planning on staying in the new country," said Olesen. "We tried to meet the client's needs and objectives. Then our wealth structuring department came up with a proposal for the player and it was a life assurance structure, which worked in both his home country and the new country of residence. There was no change between the existing scheme and the new scheme. It was a structure that allowed him to make top-ups on a regular basis, so every time he receives a bonus – he can make regular payments to the scheme. His intention with the scheme is to use it as a savings/pension scheme. He will save as much as he can and create a foundation for his later career."

The firm said it will have regular catch-ups with the player to ensure that the structure is in line with his family set-up and plans for the future.

Olesen also discussed the financial complications surrounding footballers moving from one country to another, and how this can be solved by a life assurance policy.

"When a player starts their career in one country, the fiscal regime/taxes are the basis for the structure that they are being offered," said Olesen. "We can take Norway as an example, which is a civil law country. If they get a contract in the UK, at a football club like Manchester United, which is a common law country, they are then moving from one regime to another type, and this may mean an issue for earnings e.g. different taxation schemes. We need to make sure that the structure that they have established in the first country of their career can be moved to the next country. There are very few structures which are cross-border. Therefore the life assurance is used as a wealth structure for sports people, because it can be used in various countries. Then there are different fiscal advantages to having a life assurance [policy], and also it is a very good tool for inheritance earnings. One part is good for a financial framework for the future and the other is good for the protection of the family, who they bring with them when moving to establish their career."

Education
Last year, this publication interviewed Jack Collison, a former Premier League footballer, about the lack of financial education for sports stars, even more so if they retire early from the game. Collison made his debut at age 19.

Olesen also discussed the need for financial education, and how they need to be advised early because of the early start to a professional footballer's career.

"They could need more education because, for example, football players' professional career starts at the age of 15 and 16, where their talent is spotted and they [are] entering into a semi-professional career at such a young age," said Olesen.
"They drop out of school in order to focus on their football. Their career lasts maybe around 15 years which also could be segmented into two parts. The early years, they search for success and they rise to get to the top. Then after, during this phase all they focus on is being the best and achieving the goals, and win all they can. The next phase, as they get older and their performance starts to go down and they are less in demand. If they are well advised then they start to realise about what [to do] next. There are many wealth advisors who focus on the education side at an earlier stage in their career. Some of them they combine their professional career with studying."