WM Market Reports
EXCLUSIVE: Client Personalisation, Experience Biggest Issues For Wealth Management Tech - Report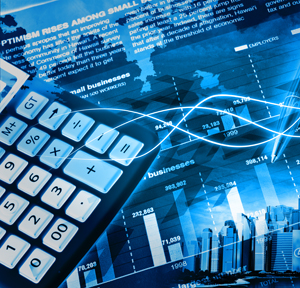 MyPrivatBanking has released its latest report which analysed and ranked the features and capabilities of "behind-the-login" areas of client portals of 15 wealth managers worldwide.
According to the latest MyPrivateBanking report, wealth managers' websites and mobile apps lack quality personalisation and consistent client experience, which means they miss opportunities to engage and satisfy clients.
This was the main conclusion of the report, Behind the Login of Wealth Management 2018 - Seamless client journeys and deep personalisation key to future success, which analysed and ranked the features and functionalities of the behind-the-login area of the client portals of 15 wealth managers worldwide. The report was published exclusively by this news service.
It found that 60 per cent of wealth managers have not implemented an omnichannel structure for their digital operations. Only 40 per cent of wealth managers in the analysis have a consistent offer of functions and features across channels, and 80 per cent of them have consistent branding and style across devices. MyPrivateBanking said that this means they neglect important back-end integration that enables firms to harvest data and track clients, making it possible to deliver a customised service.
The survey raises a long-running theme about how wealth management firms, coping with compliance burdens and the need to squeeze efficiency gains, can use technology to deliver services that look tailor-made for individual clients.
Tailored
Among other findings, the survey found that 53 per cent of wealth managers do not offer their clients tailored portfolio recommendations, and 37 per cent do not include content and features adapted to the individual user's location and preferences.
However, although some of the findings appear negative, wealth managers overall have improved when it comes to the quality of digital strategy and innovation in the past year, with an increase in the average score in this category - from 50 per cent in 2017 to 73 per cent in 2018.
In the MyPrivateBanking tech rankings, DBS Private Bank earned top spot in 2018 with 23.5 points out of a maximum of 25 points followed by two wealth managers who share the second rank: BNP Paribas and UBS, both achieving 22 points.
Not yet over
MyPrivateBanking said the industry must understand that digital transformation is not over. The rising popularity of technologies like smart speakers, virtual assistants, and AI-driven intelligent chatbots will continued to disrupt wealth management, and firms must be prepared for changes.
It also found that building a good customer experience is paramount to the tech apps and websites. Clients should be able to complete a full customer journey no matter what device, time, location, or task is involved.
And lastly, top-rated wealth management solutions are highly personalised, but clients also want to maintain some control over the tech.
"Wealth managers made some commendable improvements in the fields of personalisation of client-only digital presences and have improved considerably in digital strategy and innovation in the past year, shown by a 23 per cent increase in the average score in this category [compared] to last year's evaluation." said MyPrivateBanking's senior analyst Onawa Lacewell.
"However, we still see wide inconsistencies in wealth managers' offers across functional areas with some areas, like security, yielding a high score and others, such as advanced communication features and utilities, performing poorly."