People Moves
Who's Moving Where In Wealth Management? - Vontobel, DNCA Finance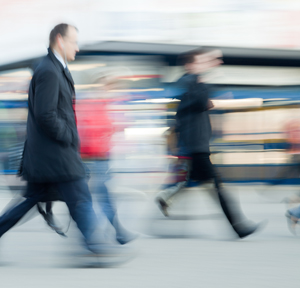 The latest moves in wealth management across the UK, Europe, Middle East and Africa.
Vontobel
Swiss financial services firm Vontobel has expanded the Zurich team of Vontobel Swiss Wealth Advisors AG (VSWA), which offers investment solutions for North American clients, with four new asset management hires.
The firm has hired Felix Samuel Fässler, David M. Stankay, Daniela Geiger and Matthew Utermöhlen, who will join VSWA in July 2018, it said in a statement.
"The strengthened team underlines our commitment to the growth market of North America," said Patrice Humbel, head of VSWA. "As an active, specialised Swiss wealth manager, we offer North American investors an opportunity for professional diversification, which is becoming increasingly important in the current environment."
VSWA, based in Zurich, Switzerland, is a SEC-regulated investment advisor and has the status of an Exempt International Advisor in the Canadian provinces of Alberta, British Columbia, Ontario and Québec.
DNCA Finance
French asset manager DNCA Finance, an affiliate of Natixis Investment Managers, has appointed Léa Dunand-Chatellet as head of the firm's new responsible investment department.
Dunand-Chatellet will be responsible for setting up an esponsible and sustainable investment team as part of the broader portfolio management team, with the aim of providing in-house research for all fund managers, particularly for the SRI fund range, which will be available from September 2018.
She joins the firm from Mirova, where she was chief investment officer of equities. She has around 13 years' experience in the sector.