Fund Management
What's New In Investments, Funds? - Rathbones, UBS Wealth Management, Vontobel, Others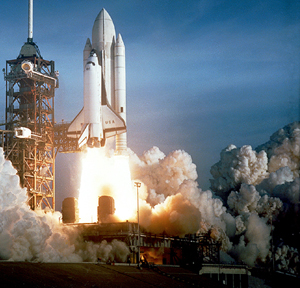 The latest in funds and investments across the UK, Europe, Middle East and Africa.
Rathbones
Rathbone Unit Trust Management will launch the Rathbone Global Sustainability Fund in July 2018, subject to FCA regulatory approval.
The fund's objective is to provide a total return in excess of the FTSE World index, over the long term (a minimum of five years), from a portfolio of global equities which meet the fund's sustainability criteria.
It will invest in companies whose activities or ways of operating are aligned with sustainable development and, therefore, support the achievements of the UN Sustainable Development Goals. It will engage with companies to encourage positive change and will also avoid businesses engaged in unethical or unsustainable practices.
The multi-cap fund will typically invest in 30-50 securities. Subject to agreement, the fund will sit in the investment association's global sector.
Fund manager, David Harrison, will be supported by the broader equity team and will work closely with Rathbone Greenbank Investments, Rathbones' ethical and sustainable investment division.
JP Morgan Asset Management
JP Morgan Asset Management (JPMAM) has launched four new exchange-traded funds on the London Stock Exchange.
The following four fixed income ETFs have today listed on the LSE:
JPMorgan ETFs (Ireland) ICAV – GBP Ultra Short Income UCITS ETF (JGST)
JPMorgan ETFs (Ireland) ICAV – EUR Ultra Short Income UCITS ETF (JEST)
JPMorgan ETFs (Ireland) ICAV – BetaBuilders UK Gilts 1-5yr UCITS ETF (JG15)
JPMorgan ETFs (Ireland) ICAV – BetaBuilders US Treasury Bond 1-3yr UCITS ETF (JU13)
JPM EUR Ultra Short Income UCITS ETF and JPM BetaBuilders US Treasury Bond 1-3yr UCITS ETF have also listed on the Deutsche Boerse Xetra and Borsa Italiana today.
Both these ETFs will list on the SIX Swiss Exchange on 10 July.
The strategies are run by JPMAM's global liquidity's managed reserves team.
AJ Bell
UK investment firm AJ Bell has launched a stocks and shares Lifetime ISA for clients of financial advisors via the AJ Bell Investcentre platform.
The AJ Bell Investcentre LISA offers advisors and their clients access to the platforms' full range of investments, which includes over 4,000 share classes, as well as the AJ Bell passive fund range and the platform's Managed Portfolio Service, which offers both passive and actively managed portfolios.
AJ Bell's regular investment service is also available via the new LISA, allowing advisors to invest on behalf of their clients on a monthly basis.
There is no set up charge for the LISA and there is a tiered annual custody charge based on fund size across all accounts held on the platform including SIPP, other ISAs and general investment accounts:
- 0.20 per cent for assets up to £1 million ($1.34 million)
- 0.15 per cent between £1 million and £1.5 million
- 0.10 per cent between £1.5 million and £2 million
- 0.00 per cent above £2 million.
Highland Capital Management
Highland Capital Management, a global alternative investment manager, has launched the Highland Flexible Income UCITS Fund, an Irish-domiciled fund focused on collateralized loan obligation (CLO) debt.
Overseen by co-founder and co-chief investment officer Mark Okada, along with Highland partner and co-CIO Trey Parker and Neil Desai, managing director and structured products portfolio manager, the fund provides targeted access to floating-rate debt through CLO tranches.
The fund aims to generate high current income with the potential for incremental return through capital appreciation. It invests in US and European structured products through a combination of fundamental security analysis and dynamic allocation across ratings categories.
Highland has appointed Bury Street Capital, a London-based institutional capital-raising firm, to represent it in the UK, continental Europe, and the Middle East. In this context, Bury Street will act as the distributor of the UCITS fund
Vontobel
Swiss private bank and investments house Vontobel has launched a digital platform for structured products pitched at Austrian clients. The "mein-zertifikat.at" platform enables clients to build customised certificates, while Vontobel and HSBC can offer them products in real time.
The Zurich-listed firm said that clients can, after completing a one-time registration, create their own certificate during trading hours, order it at the click of a mouse and invest in it on the stock markets within around 15 minutes. The firm said this approach means clients don't have to search for products.
The platform also supports advisors, banks and asset managers in meeting regulatory requirements around investment advice. Advisors can produce a range of documentation on the go and use it in advisory discussions.
Initially platform clients can create and order four types of products: discount certificates, bonus cap certificates, reverse convertibles and 'Protect' reverse convertibles from HSBC Trinkaus and Vontobel.
"We firmly believe that digital offerings will become an integral part of the certificates business in future - both for private and professional investors," Roger Studer, head of Vontobel Investment Banking, said.
"Following launches in Switzerland and Germany, the rollout in Austria is the next logical step forward in Vontobel's European platform strategy for structured products. The goal of that strategy is to systematically expand the range of certificates we offer in Europe," Studer added.
The bank has been active in the Austrian structured investment products and leverage products market since 2008. In August 2016, Vontobel in Germany launched its 'mein-zertifikat.de', aimed at investment advisors, asset managers and private investors. To date, they have purchased more than €85 million of products on the stock markets and have submitted over 15,000 product requests.
UBS Wealth Management
UBS Global Wealth Management has launched its first sustainable investing portfolio in the UK.
The firm has decided to launch the portfolio after a recent survey of UBS GWM clients in the UK showed 94 per cent would invest in or consider investing in sustainable and impact portfolios.
The new strategy will enable UK clients to invest in a cross-asset portfolio that maps against a global standard for sustainable investing.
The strategy mirrors UBS GWM's traditional strategic asset allocation for UK clients, aiming to offer similar risk / return profiles with sustainable outcomes.
Among other asset classes, clients will gain access to World Bank bonds; green bonds and ESG equity funds focused on shareholder engagement, with a choice of three new portfolios: yield, balanced and growth.