People Moves
JP Morgan Asset Management Goes On Hiring Spree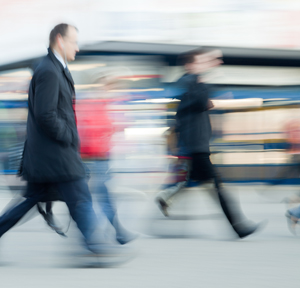 The firm has made a number of new appointments across Europe.
JP Morgan Asset Management (JPMAM) has made six new appointments to its international exchange-traded funds (ETFs) business.
Philip Annecke has been appointed as head of ETF distribution for Germany and Austria. At JPMAM, he will be responsible for leading its ETF business in both Germany and Austria, with a primary focus on institutional clients. Annecke, who will be based in London and will regularly travel to both countries, joins from Invesco Powershares.
Roberta Gastaldello has been made head of ETF Distribution for Italy and will be based in Milan. Gastaldello joins from Amundi Asset Management, where she specialised in ETF sales across wholesale and insurance clients.
Andrew Moore has been named as an ETF capital markets specialist and will be based in London. His responsibilities will include maintaining relationships with authorised participants, market makers and the wider ETF sector. Moore joins from Vanguard Asset Management, where he held several roles over five years, including fund accountant, operations specialist and ETF capital markets analyst.
Tobias Nilsson, who will be based in Stockholm, has been appointed as an ETF specialist who will deliver JPMAM's ETF capabilities to clients based in Scandinavia. Nilsson joins from Wisdom Tree, where he was responsible for leading business development and client coverage in the Nordic countries.
Antonia Millard has been named as sales executive to support JPMAM's international ETF business and will be based in London. She joins from JP Morgan's Corporate and Investment Bank (CIB), where she worked as an industrials specialist sales representative with the CIB's markets division.
Lorena Martinez-Olivares, a JPMAM sales executive based in Madrid, has had her role expanded. Martinez-Olivares will now support JPMAM's ETF distribution effort in Spain.
GFICC
JPMAM has also bolstered its global fixed income, currency and commodities (GFICC) platform with several new staff, who will be based in London.They will report into Travis Spence, head of the fixed income investment specialist team for Europe, the Middle East and Africa (EMEA).
Karine Mercado has been named head investment specialist for core fixed income strategies in EMEA. Mercado will focus on JPMAM's global government and aggregate capabilities. Mercado joins from German chemical company BASF, where she was responsible for managing the credit sleeves of the company's North American and German pension plans. Prior to this, Mercado held positions at PIMCO, the African Development Bank and RBS Greenwich Capital Markets.
Rohan Duggal has been appointed as lead investment specialist for high yield strategies in EMEA. Duggal will focus on JPMAM's range of global high yield, distressed debt and leveraged loan strategies for clients across EMEA. Duggal joins from Blue Mountain Capital Partners, where he was a senior portfolio specialist and client advisor. Prior to this, he held a number of positions at Goldman Sachs for over a decade.
Claire Cullen, who has been named as lead investment specialist for global credit strategies in EMEA, will focus on JPMAM's capabilities across investment grade and flexible global credit.
Giles Bedford has been made emerging market debt (EMD) investment specialist and will report into Zsolt Papp, lead EMD investment specialist.
The firm has hired Liam Moore, who will support JPMAM's unconstrained strategies and report into Marika Dysenchuk, investment specialist for unconstrained fixed income strategies. It has also hired Wei Chu, who will support JPMAM's insurance fixed income team and report into Gilles Drukier, lead insurance fixed income investment specialist in EMEA.