Who's Moving Where In Wealth Management? - Lombard Odier IM, Sanlam, Others
Editorial Staff, 7 June 2018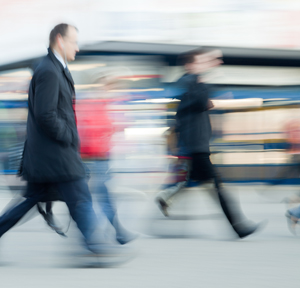 The latest moves in wealth management across the UK, Europe, Middle East and Africa.
Lombard Odier IM
Lombard Odier Investment Managers has appointed Alexander Heidenfelder as the new head of third party distribution for Germany and Austria, based in Frankfurt.

Heidenfelder will be responsible for the distribution of investment solutions to Lombard Odier IM's German and Austrian wholesale clients, as well as supporting the development and expansion of the client base in this segment.

He will report to Martin Thommen, head of third party distribution Europe at Lombard Odier IM.

Prior to Lombard Odier IM, Heidenfelder was at Aberdeen Asset Management, where he was senior business development manager. He has also held positions at Schroders, Fidelity and Credit Suisse.

Sanlam
Sanlam Private Investments UK chair Daniël Kriel is stepping down after nearly six years in the role, WealthBriefing understands.

He will be replaced by Sanlam UK chief executive Jonathan Polin.

Kriel is also stepping down as Sanlam Private Wealth chief executive after 13 years. Kriel will remain available to the firm until the end of November.

Sanlam says the process to appoint a new CEO for that business is underway.

Group CEO Robert Roux has assumed executive responsibility for the private wealth business.

Kriel joined the Sanlam Group in 1998, and was responsible for marketing, institutional sales and retail distribution at Sanlam Investment Management.

NetWealth Investments
Netwealth Investments, the UK discretionary wealth manager, has appointed Edward Bonham Carter and Merryn Somerset Webb as non-executive directors.

Bonham Carter became vice chairman of Jupiter Fund Management in March 2014, having been chief executive of the company since June 2007. He joined Jupiter in 1994.

Somerset Webb is the editor-in-chief of MoneyWeek and writes a weekly column on investment matters in the Saturday FT. She is a frequent commentator for radio and TV on personal finance issues.

Both new members join Michael Hartweg, the co-founder of Leonteq, as non-executive directors. The other board members are Netwealth co-founders Charlotte Ransom, CEO and Thomas Salter, chief operating officer.