People Moves
Who's Moving Where In Wealth Management? - JP Morgan AM, Lombard Odier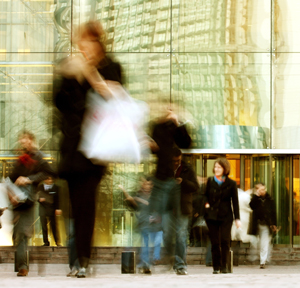 The latest moves in wealth management across the UK, Europe, Middle East and Africa.
JP Morgan Asset Management
JP Morgan Asset Management (JPMAM) has announced that Jasper Berens, head of UK funds, has decided to pursue other opportunities.
He will continue to serve the business for an interim period to ensure a smooth transition.
Berens joined predecessor company Robert Fleming & Co in 1997. He was promoted to head of sales in 2005 and head of UK Funds business in 2012.
The existing UK funds leadership team will now report into Massimo Greco, head of EMEA funds.
Lombard Odier
Lombard Odier Investment Managers has appointed Arnaud Langlois and Cyrus Azarmgin, as portfolio manager and senior analyst, respectively.
The new hires will launch a global equity long/short investment strategy with a sustainability focus. ​The strategy will launch in Q2 2018 with $100 million in committed capital.
Langlois has 20 years' experience in the investment industry. He was formerly a portfolio manager at Millennium, and was also at UBS O'Connor. He also spent nine years in equity research at JPMorgan. Azarmgin has worked with Arnaud at JP Morgan, UBS O'Connor, and Millennium.
The new strategy will complement the Lombard Odier Global Climate Bond investment strategy to help combat climate change, and LO Funds – Global Responsible Equity, which aims to deliver quantifiable social and environmental impact hand-in-hand with financial performance.