Industry Surveys
San Francisco, London Top Spots For Expat Jobs - HSBC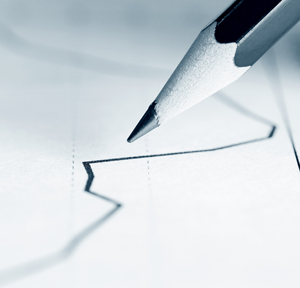 The survey by HSBC also found that Asia was the best region for expats in terms of higher earnings.
San Francisco and London are the top cities in the world for expat job opportunities, and Asia is the best region for expats in terms of higher earnings, according to a new report by HSBC.
HSBC's Expat Explorer survey was open to adults over 18 years old currently living away from their country of origin/home country. It was completed by 27,587 expats from 159 countries and territories through an online questionnaire in March and April 2017. It looked at the range of factors expats consider when deciding on their move abroad, including job opportunities and disposable income.
The majority (57 per cent) of expats in San Francisco rate it as having "fantastic job opportunities" – above the global average of 25 per cent – making it the top-scoring city in the survey.
While many of those surveyed aren't high net worth clients, private banks have made a point in recent years of targeting client groups such as those making a living outside their home country, so the popularity of certain places can be an indicator of where best to find new business.
Although being an expensive city, with no respondents describing it as affordable, San Francisco offers the second highest average expat income in the world at $207,227. About half (50 per cent) of expats in San Francisco are now living in a better property and 42 per cent drive a better car than they did at home, more than in any other city in the top five.
Closely following San Francisco is London. Nearly half (49 per cent) of expats cite excellent job opportunities in the UK's capital as one of the top three things the city offers. Despite the cost of living in London being high, with only one per cent of expats citing it as affordable, expat salaries are above the global average ($99,903) at $107,863.
London has the second highest proportion (52 per cent) of millennial expats (18 to 35 year-olds) in its survey. However, London salaries are not enough to help many expats get on the property ladder, with just 24 per cent of expats in London owning property in the UK (compared to global average of 37 per cent).
Top Five
Making up the rest of the top five cities for expat job opportunities are New York, Dublin and Birmingham. A third (32 per cent) of New York expats surveyed work in financial services, the third highest proportion to work in that sector worldwide. Only 30 per cent say their physical health is better than it would be in their home country.
Around 39 per cent of the expats surveyed in Dublin work in technology, the highest proportion worldwide. Some (27 per cent) of expats in Dublin have less disposable income than they did at home. Almost two- thirds (61 per cent) of expats in the Irish capital say their work/life balance has improved since moving there, and the city is in the top 10 rated for a vibrant cultural scene.
Although expats in Birmingham earn on average $61,950 ($37,953 below the global average, more than half (51 per cent) praise its affordable cost of living. As a result, 57 per cent of expats in the city enjoy more disposable income than they did at home.
Highest Pay
For expats looking for high earnings, east is the direction to travel, with Asian cities making up four of the top 10 when it comes to the largest expat pay cheques.
India's commercial centre of Mumbai is home to the highest paid expats in the survey, earning an average annual income of $217,165. Shanghai came fourth with an average expat income of $202,211, Jakarta eighth at $152,589 and Hong Kong ninth at $148,410.
Cities that offer high expat wages, however, are often associated with high living costs, and just 17 per cent of urban expats say their city is an affordable place to live.
Disposable Income
No city has higher disposable income than Zurich, however, with 77 per cent of expats saying their disposable income has increased since moving. Over half (55 per cent) of expats in Zurich are living in a better property than they did at home despite the city's expensive rental and property markets.
For those who just want their money to go further, Bangkok, Berlin and Prague stand out for expats, with 69 per cent, 61 per cent and 58 per cent respectively saying the cities have an affordable cost of living. The money is being put to enjoyable use, with the majority of expats in all three cities taking more holidays – 63 per cent in Berlin, 61 per cent in Bangkok and 52 per cent in Prague.
"It is no secret that the world's global cities rely on expat talent to drive their economies," said Dean Blackburn, head of HSBC Expat. "The financial and technology hubs of the USA and the UK are the most attractive for ambitious expats eager to push their career to the next level, but there is a city out there for every expat. Many expats measure the success of their experience abroad through the savings they can put away for the future while others see it as a stepping stone to developing new skills. Some cities are a treasure trove of new experiences and others serve as hubs for expats to explore."