People Moves
UBP Names Boss For Zurich Branch, Northern Europe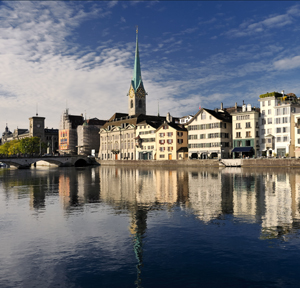 The group has named a former Notenstein La Roche Private Bank CEO to take on the roles.
Geneva-headquartered Union Bancaire Privée has appointed Adrian Künzi as chief executive of its Zurich branch and head of the Northern Europe region within the private banking division. The appointment takes effect on 1 March.
Künzi has more than 20 years' experience in the sector. Prior to joining UBP, he had been chief executive of Notenstein La Roche Private Bank, a role he held from 2012. Before that, Künzi spent more than ten years with Wegelin & Co Private Bankers, occupying a variety of roles, including head of Western Switzerland.
In his new position, Künzi will oversee expansion of the branch's business and grow its presence in the German-speaking part of Switzerland. As head of private banking's Northern Europe Region, he will be responsible for defining its strategy and driving UBP's development in that region, UBP said in a statement late last week.
The Zurich branch is the second-largest office of the group's global network. Its assets under management stand at SFr27 billion ($27 billion), boosted significantly by its acquisition of Coutts International from Royal Bank of Scotland in 2015.