Strategy
Standard Life Aberdeen Slumps On $152 Billion Contract Loss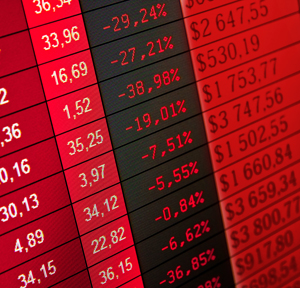 The blow follows six months of talks between the groups over how to handle the deal going forward.
Standard Life Aberdeen shares tumbled yesterday after Lloyds Banking Group terminated an agreement through which the UK's largest asset manager oversaw £109 billion ($152.3 billion) of assets for the bank.
The recently-merged firm's shares sank 9 per cent in light of the news.
Aberdeen Asset Management began managing the assets when it acquired Scottish Widows Investment Partnership, the insurance business, from Lloyds in 2014. However, Lloyds had the right to end the contract if Aberdeen merged with a competitor, which it did last year when it melded with Standard Life.
The decision follows six months of discussions between Lloyds and Standard Life Aberdeen about how to alter the partnership, including a potential sale of assets between the two groups, to resolve a competition issue sparked by the merger.
"This is a blow for Standard Life Aberdeen, but has been on the cards ever since the merger," Laith Khalaf, senior analyst at Hargreaves Lansdown, said in an email to this publication. "Standard Life and Scottish Widows are long standing rivals, and the prospect of one group managing the fund range of the other was never going to sit entirely comfortably in the corridors of power in Edinburgh."
The Scottish Widows contract accounted for around 17 per cent of Standard Life Aberdeen's £646 billion of assets under management.
As a result of the break, Standard Life Aberdeen will take a £40 million charge against intangible assets related to the contract with Lloyds, it said. Lloyds has given the firm 12 months' notice to terminate the partnership officially.
Keith Skeoch and Martin Gilbert, Standard Life Aberdeen's joint chief executives, said: "We are disappointed by this decision in the context of the strong performance and good service we have delivered for Lloyds, Scottish Widows and their customers. We will be discussing the implications of this with Lloyds and Scottish Widows."