People Moves
More US Client-Facing Managers Defect From Swiss House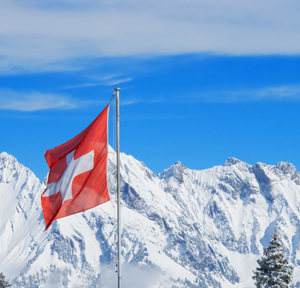 Four managers concentrating on serving US clients have left Vontobel for another firm, coming in the wake of a high-level departure in the same field.
Bellecapital International, the Zurich-based asset manager that focuses on serving US clients, has hired four managers from Switzerland's Vontobel, the firm that saw one of its most senior figures dealing with US clients leave recently.
Michael Wuethrich, Pascal Küenzi, Thomas Fritz and Benedikt Eichenberger are to join Bellecapital International. At Vontobel Swiss Wealth Advisors – to use that operation's full name - they focused on US clients.
"Our team is thrilled to be joining a business with a proven track record, a pure U.S. client focus and we see a tremendous opportunity to grow our practices with Bellecapital," Küenzi said of the move.
Bellecapital is owned by its employees and contains four legal entities operating out of Zürich and London. In total, it had assets under management of $3.1 billion as at the end of last year. The firm is registered with the US Securities and Exchange Commission and serves US clients with portfolio investment.
This publication contacted Vontobel on whether the managers will be replaced; it may update this report in due course.
As reported earlier in February, Vontobel said its chief executive dealing with US clients, Deepak Soni, had left the firm following an argument about how the company is run. Soni, who was based in Zurich at the time of his departure, had been in his role for more than eight years. From 1999 to 2007 he worked at Citigroup.
Vontobel has made something of a point about how it continues to serve high net worth US citizens onshore; its VSWA unit is overseen by the US Securities and Exchange Commission, with branches in Zurich, Geneva, Dallas and New York.
Bellecapital also recently hired Nicolas Patsalos as senior investment manager and client advisor based in London. Patsalos has 11 years' experience in private wealth management and has formerly worked at HSBC advising private and institutional clients. Before joining Bellecaptial, he worked at Deutsche Bank as a private banker for six years managing assets for UK resident-domiciled, non-domiciled and European clients.