Kicking Off Creative Sports Investing
Robbie Lawther, Reporter, London, 15 February 2018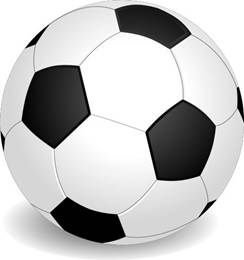 New funding and investment models have shaken up the wealth management landscape and sports is becoming increasingly into the frame.
WealthBriefing has interviewed a number of financial institutions over the last year, including Coutts, RBC WM and Brown Shipley, on the topic of sports wealth planning, and what they do for their sports clients. But now this publication is examining innovations around sports investing, an area starting to take shape in the UK and across Europe.

Wealth managers are increasingly aware of how sportsmen and women - and their agents and managers - are valuable clients, part of a trend of firms segmenting customers along occupational lines and distinct sources of wealth. At the same time, it appears that making money in sports teams is an area gaining momentum, tapping into models such as crowd-funding and direct lending that have gained traction as conventional bank finance has tightened up post-2008.
An example new funding models is Tifosy, the London-headquartered sports investment platform that won UK clearance from the UK's Financial Conduct Authority in 2016. It has been involved with crowd-funding two football teams, English Football League side Stevenage and Italian Seria B club Frosinone Calcio, to fund investments of £600,000 ($848,000) and €1.5 million ($1.87 million), respectively.

The firm's chief executive, Fausto Zanetton, spoke to this publication about how to invest with the platform, and how high net worth and ultra-high net worth individuals can get a return on investments into their favourite football teams.

"We enable retail investors to invest to our platform into sports opportunities, which take the form of mini-bonds or equity," Zanetton said. "We structure the fund raises for football clubs, with things like documentation, making sure that from a due diligence point of view everything works. Investors go through a self-certification process after which they can invest online. Typically investments start at £500-£1,000, but there is no real upper limit, so high net worth investors can invest in the raises. The raises are based on an offering/memorandum, which are detailed so investors can make the right decision."
What comes clear is that for sports investors, making money is only part of the equation: passion for sport is also a motivator, a parallel with the idea of "impact investment" now seeing growing interest from people looking to achieve social, environmental and governance outcomes by putting money to work.

"First and foremost it [sports investing] is based on returns. But there is also a strong element of supporting your club as well, and being proud of helping your club in the next period of its chapter. The return on the mini-bond is eight per cent, five per cent in cash and part of it in credit, so it is a nice view for the retail aspect. In addition, investors get special access privileges if you are a fan of the club; it is something interesting for the investor," Zanetton continued.

Stevenage was the first club to experience the new platform, which raised the previously-mentioned £600,000 from 239 investors, to build a new north stand at the Lamex Stadium. Investors applied to invest in the five-year mini-bond, which yielded four per cent in cash or eight per cent in club credit to spend on club shop merchandise, food and drink at the club's suite, as well as matchday hospitality packages, tickets to club-organised social events and advertising and sponsorship credit.

Frosinone was the second club and the first venture into Italy for Tifosy. The campaign, which developed facilities in and around Frosinone's ground Stadio Benito Stirpe, raised €1.5 million from 371 investors. However, the investment return is slightly different to the Stevenage example because investors obtain an eight per cent return per year for five years, five per cent in cash and three per cent in club credit.

Zanetton spoke about both of the raises, and whether he has a personal goal at the firm to work with particular clubs.

"I would say that now that every project is unique, and is quite unfair to say that one is better than another," the Tifosy CEO said. "Both Stevenage and Frosinone are great case studies. The Stevenage raise was the first one that has ever been done in English football, and proved that our business model worked. The Frosinone one exported that model over to Italy. It is perhaps a bit less developed with online behaviour and e-commerce but it still works very well, and to raise that amount of money for a Seria B club is quite a lot. The average investment is also quite high it is around €5,000 per person. It is not just fans of the club, but it is also high net worth individuals that think this is a great investment opportunity."

Expansion
The firm is not looking to stop there, and is hoping to continue its business in the UK, as well as expanding to the rest of the five biggest footballing countries in Europe, and potentially the US.

"Hopefully the next raise will be a Championship club in England," said Zanetton. "It will be announced soon, but I can't say right now. We are investing heavily into our infrastructure and our technology to be able to receive raises in the whole of Europe. We want to expand into other sports and other countries. The focus will be getting into France, Germany and Spain alongside the UK and Italy. And then we want to go into other sports such as rugby and cricket, especially here in the UK. But over time we want to go into the US, so our goal is to become a global sports investment platform."

However, the area of sports investing is not new to Germany, as this publication reported in November that German banking group Donner & Reuschel had launched a new alternative investment fund targeting returns on investments in professional sports.

As the firm looks to grow and work with more prestigious teams, it will have to reach to more HNW and ultra-high net worth individuals to secure bigger fund-raisings. How the firm will try and get more investors involved in the long term?

"Now, investors involved are those mostly known through the relationships that we get working with the club and their channels," said Zanetton. "Any high net worth or ultra-high net worth [person] in relation with the club will find out about it through them. We are building a database of people amongst rich and UHNW individuals that are aware of our raises, and as we grow we will target them specifically."

The area of sports investing is one expected to take great strides over the next few years, as UBS recently said in its' latest Bilionaires report that "the emergence of great wealth is paying dividends for sports clubs globally – not just in the US and Europe, but also in the Middle East, Asia, Latin America and Africa. Aside from philanthropy, these is an area where Billionaires are having the greatest impact on society".