People Moves
Who's Moving Where In Wealth Management? - Coutts, Trust Corporation International, Others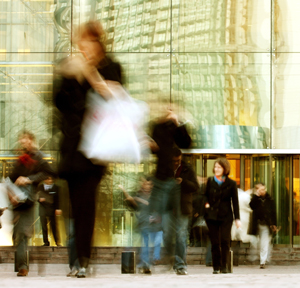 The latest moves in wealth management across the UK, Europe, Middle East and Africa.
Coutts
UK private bank Coutts has appointed Paul Fletcher as head of marketing and colleague communications for private banking.
Fletcher who joined on 15 January, will sit on the private banking executive committee.
He joined Coutts from London & Capital, where he was a partner and board director. Previous to this, Fletcher spent four years in private equity, initially in a marketing and communications role before moving into global fundraising and investor relations. Fletcher has previously held senior marketing and communications positions at UBS Investment Bank, where he was head of fixed income marketing, and Deutsche Bank, where he was global head of marketing for the equities business.
Trust Corporation International
Guernsey-based specialist independent trust company Trust Corporation International has appointed Ken Bradley as non-executive director.
Bradley will provide independent and objective advice and challenge to the board and executive directors in setting and implementing the firm's growth strategy.
Most recently, Bradley was chief country officer, Guernsey, and head of fiduciaries strategy at Barclays' Guernsey, Jersey, Isle of Man and London businesses.
He was previously director of corporate and institutional banking at RBS International in Guernsey.
Banque Bonhôte & Cie
Investment specialist René Morgenthaler has joined Banque Bonhôte & Cie in Neuchâtel, Switzerland, as head of discretionary management for private and institutional clients.
Boasting more than 30 years' experience in the field of wealth management, Morgenthaler took over as head of discretionary management at Banque Bonhôte last month. Formerly chief investment officer at Royal Bank of Canada in Geneva, he began his career as a currency trader and then as head of securities dealing at Merrill Lynch Bank Suisse SA, also in Geneva. He has broad-based expertise in all the asset classes and has headed wealth management teams in a number of financial institutions.