Strategy
Fund Managers Look To Bring Billions Back To UK After Brexit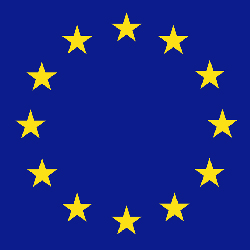 This comes as Deutsche Bank's CEO has said that its downsizing of its London operation will be far fewer than 4,000 jobs.
Fund managers are lobbying for favourable tax treatment in the UK if they relocate billions of pounds of cash from European countries after Britain's exit from the European Union, according to the Financial Times.
This comes as Deutsche Bank's chief executive expects to move far fewer than 4,000 jobs to Frankfurt after Brexit, he told Swiss newspaper Neue Zuercher Zeitung.
Fund Industry
According to the FT, the UK Treasury and a group of asset managers have discussed the return of cash belonging to British investors in the event that the EU changes the regulations of Britain's investment industry.
Industry estimates suggests that close to $1 trillion is managed by UK-based fund managers for funds based in Ireland or Luxembourg.
One industry person who was close to the discussions told the FT: "[We have been] talking to UK Treasury about bringing that money back... it would be relatively easy for the UK to say that [asset managers] who wants to move cash, here's this expedited model. You could take Dublin and Luxembourg's lunch. The UK can offer an easy way to switch back with no tax consequences. [The government] could use it in as a threat in negotiations. The Treasury recognises there is an opportunity."
The Treasury reportedly has no plans to take action at present, and fears that such a move might be costly, provocative to the EU and premature, since there is currently no proposal on the table to change the rules that govern asset management.
The talks between asset managers and the Treasury come amid concerns that, after Brexit, British asset managers could face restrictions using so-called delegation, which allows a fund to be domiciled and regulated in one EU country while actively managed and marketed in another.
Over the last thirty years, Luxembourg and Dublin have become the EU hubs for basing funds, while investment management staff are typically located in London, as well as Paris and Frankfurt.
According to the FT, with Britain leaving the EU, there are growing concerns in some parts of Europe that the rules are not strict enough. The worry is that a large proportion of assets regulated in the bloc would be run from a non-EU country, with asset managers having only a token presence in an EU country.
Deutsche Bank
This publication had reported in July that Germany's biggest bank was preparing to move its European operation from London to Frankfurt.
Now, chief executive John Cryan has said that the downsizing of its London operation will not be as extensive as first thought.
"The 4,000 number that comes up again and again in media reports is much too high," Cryan said. "Mainly bankers, technology experts and traders work in London and they want to stay there. The booking centre will move for sure, but that affects less jobs than many think."
He did add that initially several hundreds of jobs will be created in Frankfurt, but also in other cities such as Milan and Paris.