Surveys
Asset Managers Facing Hefty Research Bill From MiFID II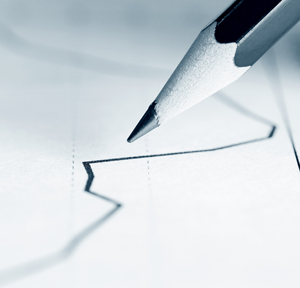 The survey was published by CFA Institute and was conducted in September 2017.
Analyst research is predicted to cost $10 million for every $10 billion of equity assets an investment manager runs once sweeping European known as MiFID II rules take effect in January, according to a study by the CFA Institute. The survey examined expectations of buy-side professionals over pricing of research for different asset classes, the allocation of costs and related issues under the European Union's directive.
Asset managers, banks and brokers are wrestling with the cost of investment research ahead of the introduction of the MiFID II rules in just over six weeks. The rules will force asset managers to break out the cost of research, which is used by portfolio managers to help make investment decisions, from the cost of buying and selling securities.
The survey also found that MiFID II is expected to affect research providers, with 78 per cent of respondents saying they expect to source less research from investment banks, while 44 per cent of respondents expect to carry out more research in-house.
It also found that in terms of allocation of research costs, 21 per cent of respondents were still unsure how they expected their firm to cover most of the cost of investment research; 53 per cent of respondents indicated that they expect firms to absorb the cost compared to 15 per cent who expect their firms to charge clients for the research. Some 12 per cent of respondents expect a mixed attribution.
The proportion of respondents anticipating their firm to absorb the cost of research directly corresponds to the size of assets under management. Some 67 per cent of respondents with assets under management (AuM) higher than €250 billion ($294 billion) expect their firm to carry the cost, whereas 42 per cent of respondents from firms with less than €1 billion in AuM expect their firm to absorb research costs.
Respondents were concerned that new rules will put smaller firms at a competitive disadvantage, echoing industry fears that the changes could result in the loss of some small businesses and further industry consolidation in favour of major global organisations.
"CFA Institute supports the objectives of these reforms, which are to remove potential conflicts of interest between asset managers and their clients when transacting with brokers, and to deliver a more transparent, competitive and efficient market for research," said Rhodri Preece, head of capital markets policy EMEA at CFA Institute, and author of the report. "But the rules are not a panacea. Some respondents were concerned about unintended consequences, including a decrease in the availability of research and a reduction in research coverage.
The survey, which was published in the CFA report MiFID II: A New Paradigm for Investment Research, was conducted in September 2017. The firm surveyed 705 people from 330 financial services firms within 28 different European countries.