People Moves
Who's Moving Where In Wealth Management? - Wells Fargo Asset Management, HarbourVest Partners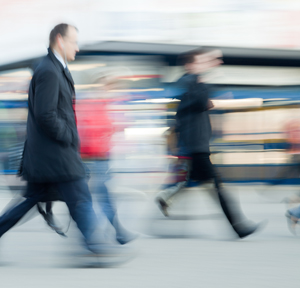 The latest moves in wealth management across the world.
Wells Fargo Asset Management
Wells Fargo Asset Management has appointed Dan Morris as global head of portfolio solutions within the multi-asset solutions team, the firm said in a statement.
Morris will report to Nicolaas Marais, president of WFAM and head of multi-asset solutions, and will focus on designing solutions for clients that seek retirement income strategies, wealth preservation, and downside risk protection. Based in London, Morris comes to Wells Fargo from Schroders, where he was head of US portfolio solutions.
​Also joining the team are Martijn De Vree and Frank Cooke, who will report to Morris. De Vree joins from Insight Investment, where he was a senior solutions expert, and Cooke joins from Mercer in Hong Kong, where he served as a senior investment consultant. In July, Jonathon Hobbs joined the firm from BlackRock as head of US portfolio solutions and also reports to Morris. De Vree and Cooke will be based in London, and Hobbs is based in San Francisco.
HarbourVest Partners
HarbourVest Partners, a global private markets asset manager, has appointed Simon Jennings as a managing director, the firm said in a statement.
Based in London, Jennings will focus on business development with distribution partners in Europe and Asia to help their private wealth clients achieve their private markets objectives.
He has nearly 30 years of experience in the financial sector. Prior to joining HarbourVest, he was the global head of private equity at HSBC, where he was responsible for creating, structuring, and accessing private equity investment opportunities for private and institutional clients.