People Moves
Who's Moving Where In Wealth Management? - Withers, Baillie Gifford, LGM Investments, Schroders, Hawksford, Wren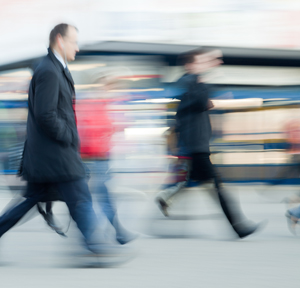 The latest moves in wealth management across the world.
Wren
Baillie Gifford will step down from the partnership on 30 April 2018. Sarah Whitley, partner and head of the Japanese equities team, and Stephen Rodger and Ken Barker, both partners within the firm's fixed income area, will step down, the firm said in a statement.
Whitley is the longest standing partner within Baillie Gifford, having spent 37 years with the firm, and has managed the Baillie Gifford Japan Trust since 2001. Following her retirement Matthew Brett will take over as lead portfolio manager, supported by Praveen Kumar as deputy portfolio manager. Matthew Brett will also continue to manage the Baillie Gifford Japanese Fund. Donald Farquharson will assume Whitley's responsibilities as head of the Japanese team and continue to manage the Japan growth strategy.
Rodger will retire after over 17 years with the firm. Gregory Turnbull Schwartz will assume lead responsibility for all investment grade portfolios and Robert Baltzer will continue as head of high yield. Torcail Stewart remains manager on the Baillie Gifford Corporate Bond Fund, which he has co-managed alongside Rodger since 2010.
Barker will also step down after spending 16 years with Baillie Gifford. He joined as a fixed income investment manager before moving to the clients department in 2007 to focus on fixed income client service.
LGM Investments
LGM Investments, BMO Global Asset Management's specialistt emerging markets manager, has promoted Anders Anker Heegaard to portfolio manager, the firm said in a statement.
Heegaard will be responsible for co-managing the BMO LGM Asian Smaller Companies and BMO LGM Asian Growth and Income funds. Anders was previously an analyst in the team, a role he held since he joined LGM Investments in 2014. Before this he was an analyst at BLS Capital Management.
Gokce Bulut will join the firm as an analyst, replacing Heegaard in his previous role. Bulut joins from First State Investments, where he worked as an investment analyst.
Schroder Adveq
Switzerland-headquartered [TAG|Schroder Adveq"> Schroder Adveq[/TAG], the private equity specialist and wholly-owned subsidiary of UK-listed Schroders, has appointed Reto Schwager as its new chief executive, taking over from Sven Liden at the start of next year. On an iterim basis, Stephen Mills, Schroder Adveq executive chairman, will perform Liden's responsibilities, the firm said in a statement yesterday.
Previously, Schwager was at the financial services group Orix Corporation where he was global head of private equity at Robeco and member of the executive committee of Robeco SAM. Prior to that he was a partner and member of the executive board at Partners Group. Before that, he was chairman of AIG Investment (Europe).
In his new role, Schwager will be based in Zurich and report to Mills.
Hawksford
International corporate, private client and funds firm Hawksford has appointed Darren Kelland as global head of private client to lead and further develop the strategic direction of its private client division, the firm said in a statement.
Kelland will be responsible for a team based across Jersey and Asia.
He has more than 13 years' experience working with private clients and family offices. Before joining Hawksford, Darren was head of private wealth in Jersey at Intertrust (formerly Elian and Ogier FS) having previously held the role of director and head of the family office team, which he established in 2010.
Legal & General
Legal & General Investment Management (LGIM) has named Stephen Message as manager of the L&G UK Equity Income Fund, with £268 million($356 million) in assets under management, the firm said in a statement.
Message oversees £1 billion in assets across LGIM's UK Income fund range. He joined LGIM in August 2017. He was previously at Old Mutual Global Investors, where he managed the Old Mutual UK Equity Income Fund and prior to this, he was an equity fund manager at Bessemer Trust.
Withers
Withers, the international law firm, has appointed Tracy Evlogidis as head of immigration in London. She previously led the immigration teams at Morgan, Lewis & Bockius and other firms in the UK capital.
Evlogidis has practised in the immigration law field for more than 18 years and has been listed by Chambers and Legal 500 as a leading individual in this sector.
Her appointment comes at a time when immigration into the UK has been affected by the UK referendum vote last June in favour of leaving the European Union, changes to the UK's non-domiciled regime, and policy moves in other countries.
​"Brexit and changes to immigration policy in the US mean that the need for skilled immigration advice has never been more acute," Jeremy Arnold, co-head of Withers' Private Client & Tax division, said. Among other roles, Evlogidis is a member of the Home Office Business and Operational Forum, which works with the government on legal and policy changes in immigration. She represents clients at theMigration Advisory Committee, and sits on the Law Society's Brexit Steering Management Committee.
Wren
Wren Investment Office, the investment office for ultra-high net worth families and individuals, has appointed Edward Tollemache as client relationship director, the firm said in a statement.
Tollemache joins from Sandaire Investment Office where he was a client relationship director.
He is the sixth colleague to join Wren from the previous team which had worked together at Lord North Street before it was acquired by Sandaire three years ago.
Calastone
Calastone, the global funds transaction network, has appointed Henning Swabey as managing director and head of continental Europe, the firm said in a statement.
Swabey joins from Royal Bank of Canada. He will be responsible for defining and implementing the European business development strategy, and will build and manage a growing sales team across continental Europe.
Round Hill Capital
UK-based Round Hill Capital, a specialist real estate investment, development and asset management firm, has appointed Alex James as a managing director and head of capital markets, based in London.
With ten years of experience in capital markets, having raised capital for joint venture investments into global real estate, James joins from Hines, a real estate investor, where he was a managing director in the capital markets group. Part of the team that built up Hines' investor relationships in Europe, James led the structuring and implementation of new real estate private equity funds. He started his real estate career at Lehman Brothers within the Real Estate Finance team.
In his new role, James will look after capital raising, fund and venture formation, along with overseeing investor relations and business development, utilising capital markets resources in Europe, Asia and the US.
Round Hill Capital has invested over $6 billion in European real estate assets since its inception in 2002.