People Moves
Bordier & Cie Appoints Limited Partner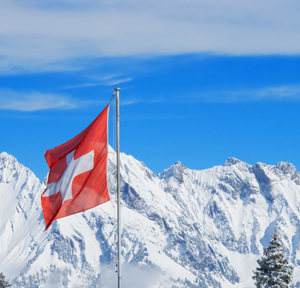 A figure at the bank with expertise in the Russia and CIS markets has been elevated to the position.
Geneva-headquartered Bordier & Cie has appointed Patrice Lagnaux as a limited partner, adding to existing LPs Gaétan Bordier and Pierre Poncet.
Grégoire Bordier, Evrard Bordier and Michel Juvet remain the partners bearing unlimited personal liability at the bank.
Lagnaux, a Swiss national, joined Bordier & Cie in 2003. Since joining he has been based in Zurich, where he leads a 13-strong team. He is an expert in Russian and other CIS markets, having served this client category for more than 20 years, the bank said in a statement.
"We are delighted to strengthen our partnership with the appointment of Patrice Lagnaux, who has worked tirelessly for almost 15 years developing our Bank's business in German-speaking Switzerland. His global experience, combined with a Swiss business ethos, has injected momentum into our Zurich office," Grégoire Bordier, Partner of Bordier & Cie, said.
After beginning his career as a lawyer in Geneva, Lagnaux joined Swiss Bank Corporation, where he was a credit specialist, first in Geneva then in New York. Via London he returned to Switzerland, where he joined Pictet & Cie in Geneva before moving to UBS in Zurich as a wealth manager serving clients from CIS countries.