People Moves
CEO, Chairman Of Falcon Private Bank Depart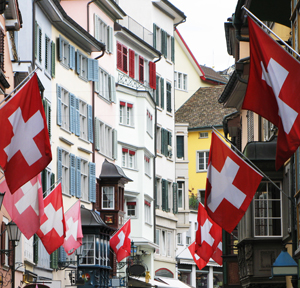 About a year after taking the role, the CEO of Falcon Private Bank is stepping down and a successor has been named. The chairman of the organisation is also leaving.
Falcon Private Bank has a new chief executive at the helm, with Martin Keller taking over from Walter Berchtold. Christian Wenger, meanwhile, has announced he is stepping down as chairman. A successor will be announced in due course.
Berchtold's decision to step down as CEO of the private bank comes after it completed a "turnaround" before the launch of the "new market positioning of Falcon Private Bank, scheduled for the fourth quarter of 2017".
During a short transition period, Berchtold will remain at the bank, it said in a statement today.
"Walter Berchtold took charge at a critical moment for the bank. Thanks to his knowhow, commitment and decisive action, we have been able to turn around the bank in a short period of time and to position it for future growth. We are grateful to Walter for his service, sincerely thank him for his work, and wish him all the best for the future," Wenger said.
Falcon has been through a difficult period. In May this year, Erich Pfister, who was named head of Falcon Group's private banking arm in 2016, left the firm. The lender has seen a number of senior changes since authorities in Singapore ordered the bank, along with fellow Swiss private bank BSI (now owned by EFG International), to leave the Asia city-state after failings were discovered around money laundering controls. Singapore has punished a number of firms for transactions linked to Malaysia's state-run 1MDB fund; the fund is accused of being a conduit for corrupt financial flows by politicians and other individuals.
Falcon Private Bank last September recruited Berchtold, a luminary of the Swiss banking sector, as its chief executive, stepping in to replace retiring CEO Eduardo Leemann.
Berchtold has more than 30 years of experience in the banking industry. He was named head of private banking of Credit Suisse in 2004. In 2011 he gave up the operational responsibility and continued to serve as chairman of the private banking division. From 2003 until 2012, Berchtold was member of the bank's executive board. Since then he has been acting as an independent financial industry expert.