Reports
Negative Rates Helped To Shrink Swiss Banks' Profits In 2016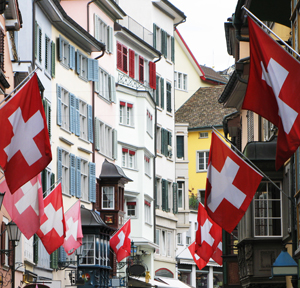 Negative interest rates are taking their toll on the Swiss banking sector, new figures confirm.
Profits of Swiss banks halved in 2016, as margins continued to be hit by negative interest rates, regulatory costs and the demise of the country's historic bank secrecy laws. Total net profit stood at SFr7.9 billion ($8.2 billion) in 2016, down from SFr15.8 billion a year before, according to the Swiss Bankers Association in its annual report.
The drop in profit last year was, to some extent, exaggerated by how 2015 saw "extraordinary" income at one bank, the SBA said, while not identifying that firm by name.
Aggregate operating net income was SFr62.5 billion (falling by 3.2 per cent), the first year-on-year decline since 2012.
"In an environment where banks have to cope with negative interest rates, strict regulatory requirements and strong international competition, this can be considered a positive result", Martin Hess, chief economist at the Swiss Bankers Association, said.
The number of banks fell from 266 to 261 in 2016. The main reason for this change is the reduction in the number of foreign banks (-4), the SBA said
The banks in Switzerland managed total assets of SFr6.650.8 trillion at the end of 2016. Domestic customer assets increased by SFr119.0 billion (+3.6 per cent) compared to the previous year, while foreign customer assets decreased by SFr36.0 billion (-1.1 per cent). This corresponds to an overall increase of assets under management of SFr83.0 bn (+1.3 per cent), which is attributable to domestic customer assets. The share of foreign customer assets is accounting for just under half of total assets under management.
Similar data, issued in early July, came from the Swiss National Bank, the central bank. It showed that 226 of the 261 banks in the Alpine state logged a profit, aggregating at SFr11.8 billion ($12.3 billion), while the remaining 35 institutions posted a total loss of SFr3.9 billion. The figures mean there were five fewer banks in 2016 than a year before, while total employees fell to 120,843 from 123,890 a year before.
Under the current regime, the SNB charges a 0.75 per cent fee on large deposits. This weas introduced in 2015 in a bid to cut the value of the Swiss franc, seen as overvalued and a headache for the country's exporters.
This publication recently commented on the issue of negative rates and their impact, here.