Surveys
Investors Say Stock Markets Are Overvalued, But Recession Unlikely - BoAML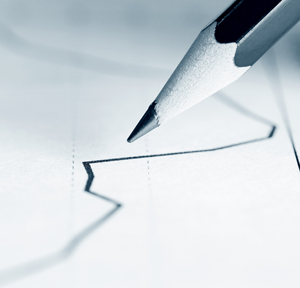 A large number of the world's fund managers think equities are due for a fall.
Nearly half of investors claim equity markets are overvalued - a record high - but most still value banks, technology and pharmaceuticals stocks, according to new data from Bank of America Merrill Lynch.
Some 46 per cent of respondents to BoAML's most recent Global Fund Manager Survey say global equity markets are overvalued, which could signal a correction is overdue as we continue into the ninth consecutive bullish year on stocks.
In spite of this, just under half (49 per cent) would be surprised if a recession occurred in the next six months, and 28 per cent think an "equity bubble" unlikely.
Corporate shares are not showing signs of promise, according to the data, as just a third (33 per cent) of investors think this segment's profits will improve over the next year – the lowest sentiment level since November 2015.
"Investors' expectations of corporate profits have taken an ominous turn this year, which is a warning sign for equities over bonds; high yield over investment grade; and cyclical sectors over defensive ones," Michael Hartnett, chief investment strategist at BoAML, said.
Still, investors continue to favor banks, technology, pharmaceuticals, insurance and industrials, while giving utilities, telecoms, staples and energy the cold shoulder, according to the survey.
Data shows that average cash balance remains steady at 4.9 per cent globally, still higher than the past 10-year average of 4.5 per cent. European investors' cash holdings swelled to 5.3 per cent this month - the highest reading since March 2003.
"Fund managers are holding onto cash at a stubbornly high level," Ronan Carr, European equity strategist, said. "Even so, European investors are positive on the growth outlook in the region, but are moderating earnings per share expectations."
Meanwhile, potential policy mistakes by the Federal Reserve and the European Central Bank continue to pose the biggest risk to markets, according to 22 per cent of respondents. Close behind in risk rankings is a crash in global bond markets, say 19 per cent of investors.