Strategy
Education Is Key For Wealthy Sports Stars, Says Coutts Banker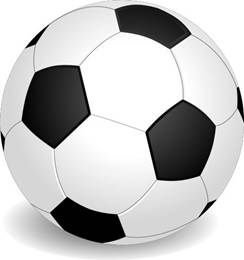 This is the first of a series of articles in which WealthBriefing will examine the world of sports and wealth planning, asking pertinent questions to various different institutions and wealth managers to hear their thoughts about the sector.
The market leader for sports and entertainment at Coutts, the UK private bank, believes educating sports stars early is the key to helping them with their wealth planning needs.
Financial troubles have been a major issue within the sports industry, with many former stars declaring bankruptcy after their short careers are over. Recently, this publication reported former Wimbledon champion Boris Becker's recent bankruptcy case with private bank Arbuthnot Latham. But over the years, there have been other stars who have had money woes; for example, in 2014 former England goalkeeper David James declared himself bankrupt, despite earning around £20 million ($25.9 million) over his 25-year career. The question is: how can this be prevented?
Simon Hopes, market leader for sports and entertainment at Coutts, spoke to this publication about working with sports personalities, and what needs to be done to help each individual client. He spoke about the benefits of educating sports stars on wealth planning early in their careers.
"It is about making sure you do the right thing and get the basics embedded early," Hopes said. "It's about creating good financial discipline by investing small amounts at outset and adding to your plan when you get windfalls from increased contracts, sponsorships or image rights. The key for any sports person is to get into habits that are good early on in their career. You need a pot of money that will allow you to continue the life you have got used to whilst the music has been playing."
He added: "We try to provide people with a sound knowledge of the value of money. We run a lot of educational classes at lower levels to try and prepare the professionals of tomorrow about becoming wealthy. One of the things that we work on relentless is the earlier, the better."
Understanding investments
As more wealth is injected into the sporting world, athletes and sports stars will need to think about their wealth planning needs to avoid wasting vast sums of money.
However, thinking and being knowledgeable about the financial industry are two completely different concepts. Hopes believes sports stars should understand what they are investing in, and feels the majority of stars who enter bankruptcy have failed to fully understand their investment plan.
"Anyone who is earning thousands of pounds a week has an opportunity to better themselves and keep themselves secure until their retirement," Hopes said. "There are a number of factors that could go wrong. They could have invested badly and the question I would always ask is: have they invested in something they understand? I think that is really important. Irrespective of your occupation, you should invest in something you understand. Often you will find people go bankrupt and they really didn't understand the investment."
Hopes, who joined the firm from Royal Bank of Scotland where he was head of distribution, also went on to talk about the how the sports personality should be proactive with their investments and should work with wealth managers to keep on track with their nest egg.
"Another question I like to ask is: when was the last time you reviewed your investment?" Hopes said. "How do you know that the investment is the same as when it started? Keeping on top of the investments that you make, making sure you stay on top of them, and making changes. Also things change; career trajectory doesn't plan out or a divorce may happen. Aspects can be pretty career or life defying and demands a change of strategy. And again, go back and review what you have, and plan. It is all about planning."
Valuable teams
Many sports stars have an entourage of advisors and carers to guide them, from parents to agents to accountants. Some in the media say that there is a lot of interference from sports agents, but the Coutts market leader believes advisors around a star are valuable in wealth planning.
"I think the secret of success is having a good team around you as early as possible," Hopes said. "We are one part of a panel of advisors that I think top sports stars and entertainers should have around them. You have an agent, a legal advisor, an accountant, you may even have an advisor around sponsorship opportunities and of course you need a financial advisor, a professional who will be a safe custodian with your money to grow it."
Hopes said: "Because the key issue is that most careers have a finite time, your place in the shop window is relatively short lived. If you are a footballer, you are talking about a career of no more than 15 years if you are very lucky. And then that money has to last a lifetime."