People Moves
Swiss Bank Hires Former Rothschild Banker As CEO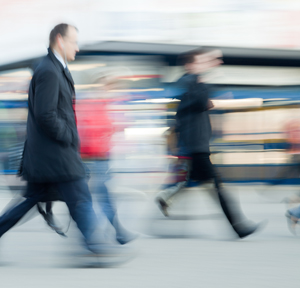 The bank's parent company has also said that it will be appointing a new member to its board of directors in March 2018.
Bellevue Group has appointed Thomas Pixner as chief executive of Bank am Bellevue and a member of the executive board of Bellevue Group, in a bid to bolster its wealth management offering.
Pixner will become CEO of Bank am Bellevue by 1 February 2018, and will be responsible for growing the wealth management business for entrepreneurial private clients, the firm said in a statement.
He has more than 20 years' experience in the industry. He was previously a member of the executive committee wealth management & trust, and head of investments Switzerland at Rothschild Bank AG Zurich.
"Thomas Pixner is an internationally experienced wealth management expert," said André Rüegg CEO of Bellevue Group. "As CEO, he will further strengthen the new positioning of the wealth management franchise in a joint effort with the already successful operational team headed by Christian Zenker. With his many years of experience and valued competency, Thomas Pixner will be instrumental in guiding the bank through its next stage of development and accelerating the ongoing extension of our services."
Veit de Maddalena will also be proposed for election to the board of directors at the annual general meeting in March 2018, the firm also said.
De Maddalena was previously head of wealth management and trust division at Rothschild & Co.
The firm has also appointed Thomas Blum as senior client advisor. He has more than 15 years of experience in working with an international clientele, primarily at Rothschild Bank AG, Zurich and, before that, at VP Bank in Vaduz.