Legal
US Regulator Reportedly Supports Payouts To Whistleblowers In JP Morgan Case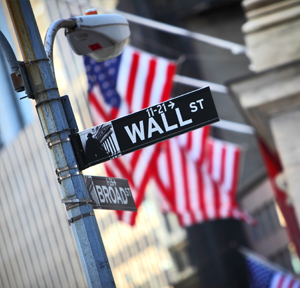 A media report says staff at the SEC endorse paying 23 per cent of a $267 million settlement to a pair of individuals who exposed certain practices at the bank.
A pair of whistleblowers whose expose of JP Morgan's practices in selling in-house funds to clients led to the US bank's $267 million settlement with authorities will be paid equal to 23 per cent of that award, Advisor Hub reported, citing a letter by the Securities and Exchange Commission.
The information is contained in a "preliminary determination" letter by SEC claim-review staff, the publication said.
The letter, a copy of which whistleblower Johnny Burris provided to the publication and other outlets, recommended that the regulator pay one whistleblower 18 per cent of the award, or $48.1 million, while a second receive 5 per cent, or $13.1 million. The SEC by policy does identify whistleblower award recipients. The report said Burris would not confirm whether he was one of the successful claimants.
JP Morgan declined to comment to Family Wealth Report, our sister news service, about the matter when contacted late last week.
The Advisor Hub report said the SEC declined to comment.
The requests of four other claimants for an award were denied because their information did not contribute to the SEC's examinations, corollary investigations or significantly affect its enforcement action against JP Morgan, according to the letter.
The report said the SEC award letter recommended denial of the whistleblowers' claims for additional awards from the CFTC. It added that Burris is now a registered investment advisor in Surprise, Arizona. His actions drawing attention to JP Morgan's practices in pushing high-commission in-house funds led to his being fired in November 2012, it said.
The saga raises questions over how to set a balance between compensating whistleblowers for drawing attention to legitimate problems, and encouraging people to try to wring money out of employers without sound cause.
The issue of whether firms are at fault for selling in-house products to clients is a complex one, given that much may depend on whether a business does, or does not, disclose whether a product/service is external or in-house.