People Moves
PwC Wealth Management Luminary Departs, Starts New Role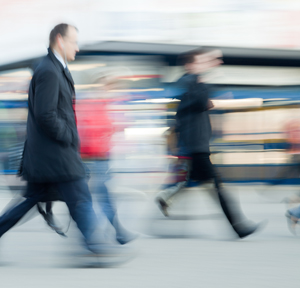 He has spent around seven years at PricewaterhouseCoopers and is now joining a financial services and technology consultancy.
One of the most recognisable figures in wealth management consultancy, Ian Woodhouse, has left his berth at PricewaterhouseCoopers after spending around seven years at the firm to join Orbium, a financial services and technology consultancy.
Woodhouse, who has spoken at events organised by this news service and is a respected commentator on industry issues, will hold the role of senior business advisor at the firm, a statement said.
He will play a key role in the growth of Orbium, and will provide insight on industry relevant topics and work with its ecosystem of business and software partners to deliver leading and proving solutions.
Prior to PwC, Woodhouse has held senior positions with IBM and EY, and the firm believe with his deep industry knowledge, he will be a vital addition to the company.
"Ian has an extensive track record and network within the wealth industry and is a highly regarded thought leader which complements Orbium's well-established strategy of bringing innovative business and technology solutions to the industry," said Olivier Schneider, partner at Orbium.