People Moves
Asset Manager Hires Duo To Fixed Income Team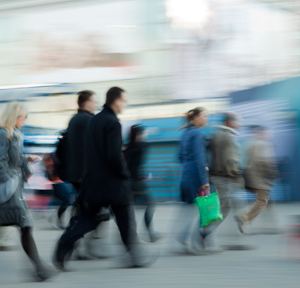 The hires will add support to the firm's newly-established emerging market debt strategy.
Jupiter Asset Management has appointed two new analysts to its fixed income team. The hires will add support to the firm's newly-established emerging market debt (EMD) strategy.
Nachu Chockalingam and Reza Karim have both joined the firm, and will work closely with head of EMD Alejandro Arevalo and EMD specialist Vikram Aggarwal, Jupiter said in a statement.
Both Chockalingam and Karim will focus on the recently-launched Jupiter Global Emerging Markets Corporate Bond Fund, but will also generate ideas for Ariel Bezalel's £12 billion ($15.5 billion) bond strategy. While their focus is on fixed income, they will also work with Jupiter's global emerging markets equities team led by head of strategy, emerging markets, Ross Teverson. Both analysts will report to Hilary Blandy, head of credit research.
Chockalingam joined the firm on June 5 from the Ontario Teachers' Pension Plan, where she was an emerging markets corporates portfolio manager. Prior to OTPP, she spent 12 years at JP Morgan.
Karim joined Jupiter from Henderson Global Investors (now Janus Henderson Investors), where he was an emerging market research analyst for two years, covering corporate and sovereign credit in the Central Eastern Europe, Middle East & Africa region.
"We continue to find a host of attractive opportunities in the EMD space, and the breadth and depth of expertise Nachu and Reza bring to the team will prove invaluable when seeking to exploit further the potential in this area," said Arevalo. "I look forward to working with them as we build on the solid foundations we have established."