Salamanca Group's Trust, Fiduciary Business Breaks Free Via MBO
Tom Burroughes, Group Editor , London, 28 March 2017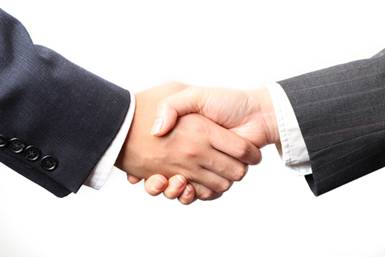 A trust and fiduciary business has gone independent via a management buyout, which its participants say is distinctive because of the absence of private equity money.
Salamanca Group, the London-based merchant banking and wealth firm, has completed a management buyout of its trust and fiduciary business.

The financial details of the transaction weren't disclosed; the MBO is subject to regulatory clearance in Jersey and Mauritius, Salamanca Group said in a statement today.

The Trust & Fiduciary business (SGTF) has a history of more than four decades, and is described by Salamanca as a "global trust and multi-family office firm" serving international families with cross-border assets. It administers $10 billion of financial and non-financial assets.

The SGTF senior management team, led by Xavier Isaac (Geneva), Paul Douglas (Jersey) and Gordon Stuart (Mauritius), are all reinvesting in the business as part of the transaction, and will retain full operational control. Dr Alexander Ospelt, a leading Liechtenstein lawyer, will take a minority stake in the business and will join the group board.

The transaction is different from recent deals by not involving private equity, which frees the group from the pressures that can come from such owners, argued Isaac. A year ago, for example, Bedell Trust, the corporate and fiduciary services provider, announced a MBO of its business for an undisclosed sum; that buyout was backed by Inflexion, an independent private equity firm. In June 2014 Electra made an £81 million equity investment in the £180 million management buyout of Elian, formerly Ogier Fiduciary Services, from international law firm Ogier LLP. Epiris led that carve-out of a niche division alongside Elian's management team, who made a significant investment in the new business.

"Unlike many of the recent transactions in the sector, this buyout is free from private equity investment. This is by design, as it allows us to pursue our long-standing strategy to take care of our clients' families and wealth for the long-term. We look forward to partnering with Dr Ospelt to realise our ambitions," Isaac said.
"This is an exciting step in the evolution of our firm, since our management team is increasing its equity stake from 20 per cent to 70 per cent, thereby ensuring full operational control of T&F. This MBO would not have been possible without the support of our new equity partner, Dr Alexander Ospelt, an established and leading Liechtenstein lawyer, who will hold the remaining 30 per cent and will join our group board," Isaac said in a memo seen by this publication. "We will be undertaking a process of full rebranding in the next few weeks and will announce our new name at the time of completion of the transaction," he said.

Advisors on the transaction were Hines Associates Limited (Financial) and Addleshaw Goddard LLP (Legal) for Salamanca Group and Taylor Wessing (Legal) for SGTF.

Established in 2002, Salamanca Group is a privately-held merchant banking business, which integrates traditional investment and advisory services with a dedicated private office.