Compliance
International Anti-Corruption Body Places Heat On UK's New AML Watchdog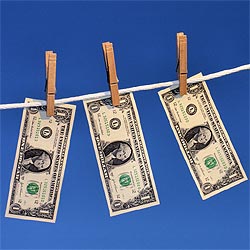 The UK government's plans for a new anti-money laundering unit have come under fire from Transparency International.
A global anti-corruption watchdog has warned that the UK's new anti-money laundering body, set to become operational next year, may not be fit for purpose should it fail to significantly step up current regulations.
Last week, the UK Treasury announced its plans to establish a new anti-money laundering unit that will reside within the country's financial regulator, the Financial Conduct Authority, in a bid to crack down on illicit gains and dirty cash.
According to Transparency International, a non-profit organisation that seeks to combat financial crime and corruption, the UK's current anti-money laundering regulation is widely acknowledged as not fit for purpose.
And the group does not appear to think that the government's new watchdog will solve these issues.
"It is by no means clear how effective proposals introduced by the Treasury (the UK's finance ministry) will be ending the UK's role as a safe haven for corrupt money," Transparency International said in a statement last week.
"Whilst it is a positive step for the government to recognise the current system is inadequate, it is unclear whether vital principles for reform identified in our previous research will be met as part of these reforms."
The reforms include sufficient safeguards to protect against conflicts of interests by supervisory bodies; robust enforcement action; transparency about supervisors' actions; and greater consistency in the way they police the rules.
Robert Barrington, Transparency International's UK executive director, says that "extensive changes" must be made if the UK is to be regarded by the group as a trustworthy jurisdiction.
"These proposals are novel and untested elsewhere in the world: while we hope they succeed, what we can say right now is that the new watchdog will certainly fail if it is toothless, captured by special interests and as lacking in transparency as the current system, which is shrouded in secrecy and riven with conflicts of interest," Barrington said.
He continued: "If the UK is serious about ending its role as a safe haven for corrupt money, there must be extensive changes as part of a wide-ranging anti-corruption strategy. The government has as of yet failed to deliver on its promise to produce such a strategy, and with such a policy vacuum we are left guessing how effective piecemeal reforms are likely to be."
In May 2016, the UK government announced it would publish a comprehensive anti-corruption strategy by December 2016. However, it has yet to materialise.