People Moves
Deutsche Bank Names Head Of Wealth Management For Gulf Region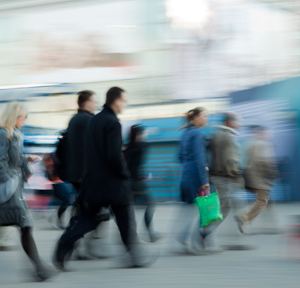 The German bank has appointed new leadership for its regional client coverage.
Deutsche Bank has appointed Fred Hilal as head of wealth management in the Gulf region (excluding Saudi Arabia), replacing Callum Watts-Rehman, who left the lender in August last year to pursue a career outside of financial services.
Based in Dubai, Hilal will report to Steve Wainwright, head of wealth management Middle East and Africa.
Hilal has more than 20 years' experience across the wealth management industry. He spent the majority of his career with Merrill Lynch, where he held various senior leadership positions within its wealth management division in Dubai, Monaco, Geneva and Lebanon, including global head of wealth management, Middle East, and country executive, Monaco.
In his new role, Hilal will lead the Frankfurt-headquartered bank's client coverage across the Gulf.
"Fred has a solid track record in this industry and is an invaluable addition to our MEA wealth management platform. His regional experience and deep market insights complement the well established strength of our local team and will add further momentum to the growth of our business," said Jamal Al Kishi, chief executive MEA.