Strategy
INTERVIEW: When Clients' Cognitive Abilities Decline - Julius Baer's Programme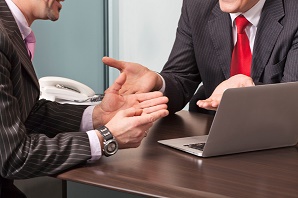 The private bank's London chief has embraced and committed to helping customers with potential or actual cognitive impairment, adding training in this area to its vulnerable customers policy.
The words "trusted advisor" get thrown around a good deal in the wealth management industry and few issues underline the need to build robust relationships more than what happens when a client's cognitive abilities decline.
As populations in developed nations live longer, diseases of old age, such as Alzheimer's and dementia, take a toll. According to the Alzheimer's Society, there are 850,000 people with dementia living in the UK, with numbers set to rise to over 1 million by 2025, and soar to 2 million by 2051. That figure may only describe part of a larger problem. At the same time, regulators have made a big point about ensuring that clients' investments and services are "suitable" for their needs - and clearly mental capacity is a significant issue.
Step forward Julius Baer, the Swiss private bank, which has started a programme to train all its client-facing staff in how to flag up if they see signs that clients' cognitive abilities are declining, affecting the ability to absorb information and act on it. More than 100 managers have already gone through training programmes under the leadership of David Durlacher, chief executive of Julius Baer in London, and the guidance of Dr James Warner, a medical director at Red & Yellow Care, a consultant old age psychiatrist at CNWL Foundation Trust and honorary reader in psychiatry at Imperial College London. Dr Warner has already worked with law firms and other organisations wrestling with this issue and adapted the model to fit Julius Baer's own aspirations.
"He put this training model in place in a few other large law firms who had clearly recognised the obligations under the Mental Capacity Act, but he had not found others in the wealth management area who had done the same," Durlacher told this publication recently.
"We as an industry have talked a lot about suitability over the years, but I've not heard much from the top talking vulnerability in terms of someone's ability to understand information, to retain, and use it. The FCA [Financial Conduct Authority] has, though," he said.
Legislation and regulation
Indeed, the FCA has and continues to take action over suitability. A number of firms have been reprimanded, including AXA Wealth, which was fined over £1.8 million ($2.19 million) in 2013 for suitability failures. These failures were widespread across AXA's sales process for investment products and potentially affected a large number of customers, including investors, who were inexperienced or may have been vulnerable. Santander was fined more than £12 million in 2014 for failings in its provision of investment advice after an examination in 2012. These failures included the failure to address vulnerability and age. The FCA in 2015 said some firms – which it did not name – were falling short in terms of suitability of investment advice. There have been similar concerns flagged in the US and this is far from being a UK-only issue.
The UK regulator released an occasional paper on vulnerable customers in February 2015, a discussion paper on the ageing population and financial services in February 2016, and is continuing to do work in this area.
"For normal age-related cognitive change or mild cognitive impairment, financial services providers need to make sure their systems and staff are attuned to recognise the situation and make appropriate service adjustments," the discussion paper said.
"Staff on the frontline do not need to be experts, but they need sufficient training to facilitate a proper conversation, to know where internal expertise lies, and know how and when to refer on," the occasional paper said.
At Julius Baer, Durlacher said that while his staff do not have the training of medical professionals, he has ensured that the programme trains them to fulfil their responsibilities under the 2005 Mental Capacity Act.
"Can our clients, or the people who we speak with, understand information that's relevant to them? Can they retain that information for a reasonable period of time? And can they use or weigh up that information to then be able to make a decision? These are some of the founding elements of the Act, and if we don't start becoming sensitive to changes in those three main tests, then we are missing a trick," he said.
Richard Norridge, partner at international law firm Herbert Smith Freehills, has acted for clients on both sides of the fence in numerous cases involving cognitive decline. He notes particularly the sensitivity of the issue, and how much the urgency of understanding it has increased in an era of a rapidly increasing life expectancy.
"We don't always like to see mental decline in people we know well and like. The stigma behind cognitive decline can sometimes prevent professionals from having conversations with their client because of the fear of the client taking exception or offence to the topic being raised. But, if firms and advisors do not address this, they are taking risks. In addition to the possibility of civil claims and significant reputational risks, regulators increasingly expect them to be sophisticated in relation to these issues," Norridge told this publication.
Norridge explains some of the risks, warning signs and key issues he has seen in this area including:
- Asset managers rarely or never meet the principal client, dealing with them through representatives, not being able to ascertain if they may be suffering from cognitive decline;
- Courts say that capacity is "time and task specific". Though an individual can be brilliant at – and mentally capable of – making investment decisions, this does not mean that they are mentally capable for all purposes. For example, there are reported cases of people being commercially successful whilst suffering from paranoid delusions about the people around them;
- Red flags include where clients suddenly make different and out of character investment decisions. This could simply be due to a change in life circumstances, but can also be one of the red flags for cognitive decline; and
- Some clients may be well adept at social veneer: giving the appearance of understanding whilst not in fact doing so, which can mask cognitive issues.
"Spotting the signs, asking the right questions, having the right conversations and getting the right professionals involved where necessary is crucial to helping clients who may be suffering from cognitive decline," he said.